These 30 free printable gift tags and customizable gift tag templates are going to change your life when it comes to wrapping up gifts for your loved ones! It's true that no matter what type of gift it is – whether homemade or store-bought – wrapping paper can always be sufficient. However, if you are making a special homemade present for a loved one or just want to make the packaging look nice – adding printable gift tags can take them up to another level! Not only is it super fun to go through these tags but you can also add your customizations to them, after done printing them out.
The process to access these printable gift tags is pretty easy. All you need to do is to go through all of these guides and pick your favorite one. Secondly, you will need to download the free files and then send a command to your printer to get them into hard copy. Thirdly, you will cut them out, add your customizations or follow the instructions in the customizable gift tag templates to make them look complete. You can punch a hole on the top of these tags and insert pretty ribbons, strings, or twine, as well. This printable gift tags guide has many different variations – gift tags for birthdays, baby showers, favors, Mother's Day, Valentine's Day, etc.
1. Printable Valentines Day Name Gift Tags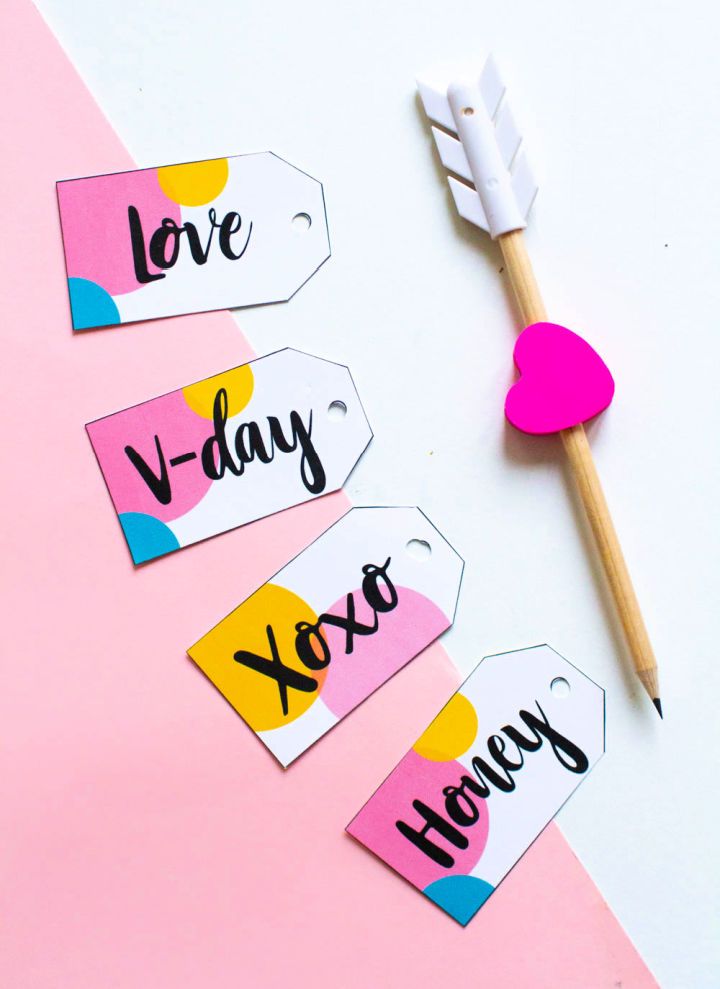 Valentine's Day is just around the corner, which makes this the perfect time for you to work on these beautiful name tags. You can print one out for every loved one in your life and then attach them to the separate presents! It's going to not only look super cool but also add an elegant and intellectual touch to your present. So, are you ready to give this project a try? bespoke bride
2. Free 'Handmade with Love' Tags Printable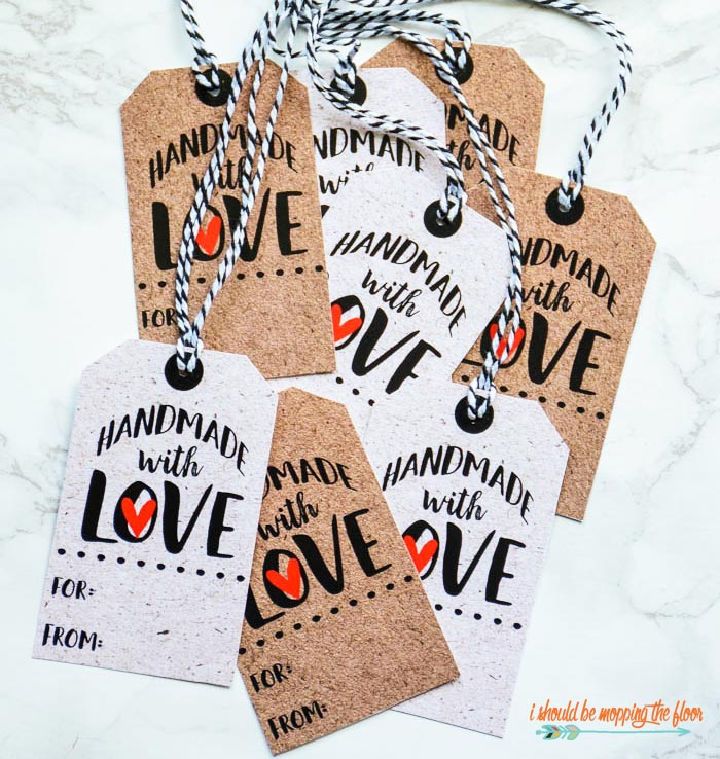 All the small businesses need to see these beautiful gift tags as they're super cute and will work perfectly with your brand. It doesn't matter if it's a food shop or a gift shop – any shop can use these adorable tags as long as the stuff is handmade. These beautiful tags say "handmade with love" on them and there are two different color options available. ishouldbemopping
3. Printable Succulent Gift Tag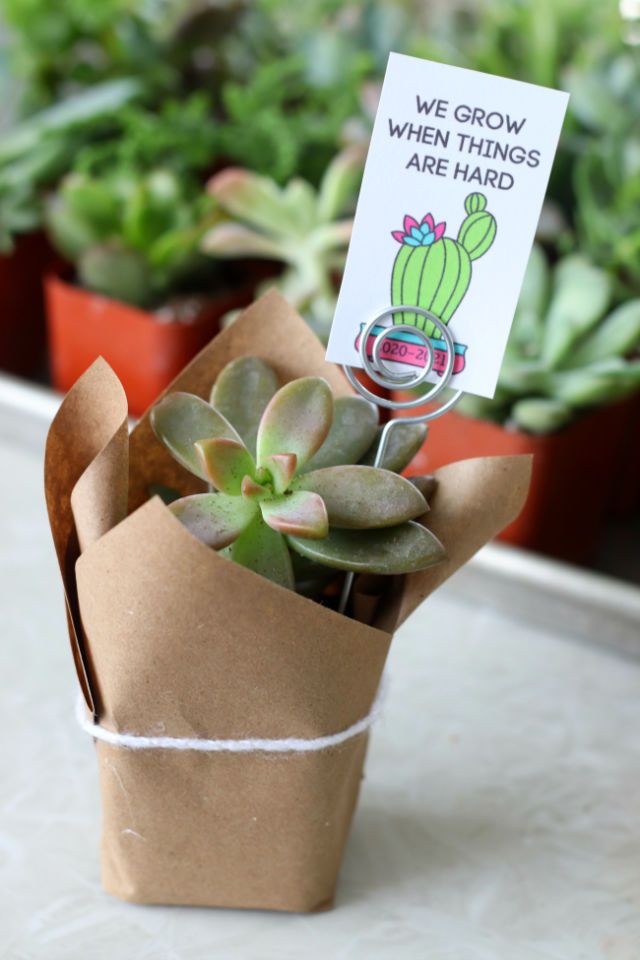 Do you have someone in your life who loves plants but is going through a rough patch in life, right now? Then, you need to give them this encouraging and motivating succulent with the tag on it. The positive message on the tag says "we grow when things are hard". This message is not only true but also really realistic – it might make the loved one in your life feel happier. gluesticks
4. Free Printable Birthday Gift Tags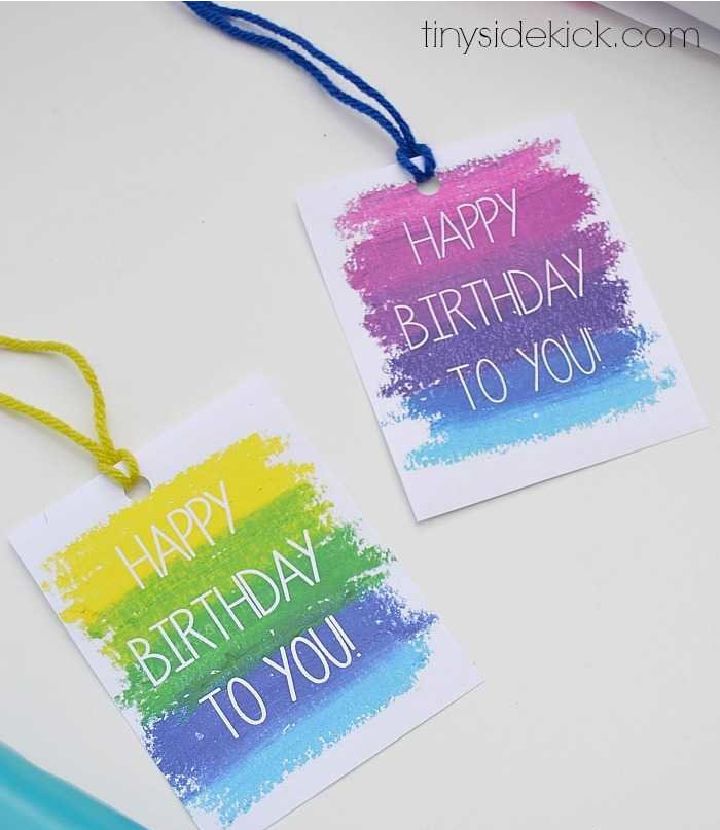 Instead of spending a ton of money on wrapping paper and gift cards from the market, you can make a simple birthday gift card for your friend's birthday, this year! Furthermore, this gift tag is a very innovative idea – as not most people know about it – so your present will stand out from the rest! You can add a piece of yarn on the top of the tag to work as a string. heytherehome
5. Printable Tag for Gift Bag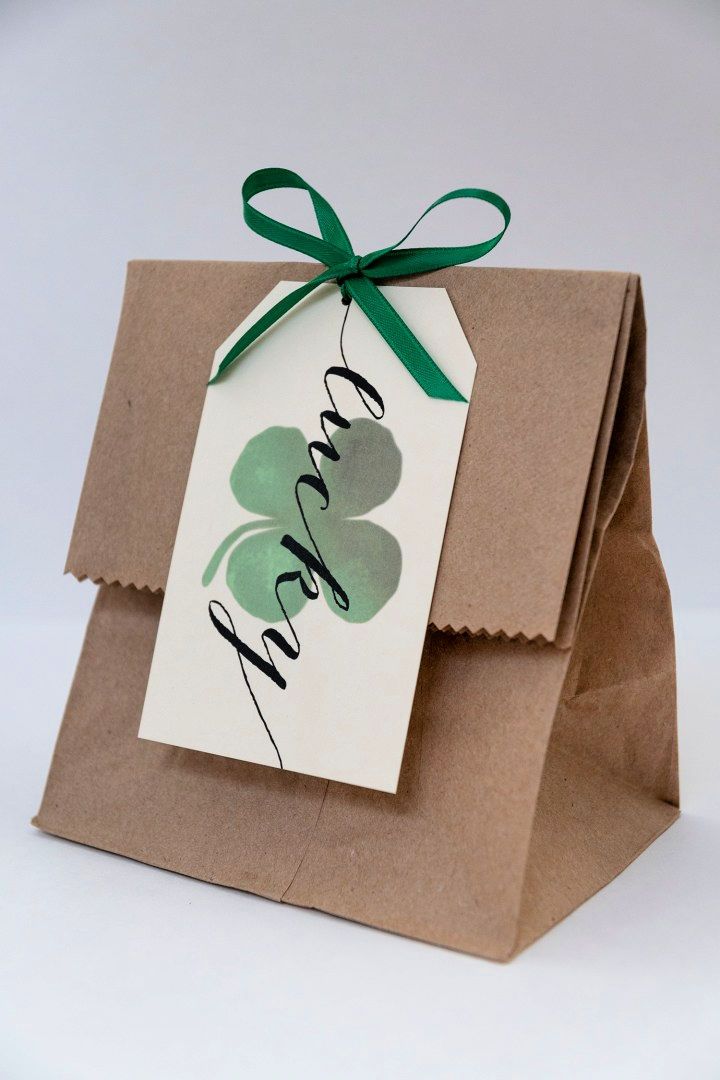 Don't you just love this stunning printable gift tag? In comparison to the other printable gift tags, this one stands out as it has beautiful green colored writing along with a green bow. This emerald green can be a very expensive-looking and elegant color so it would be perfect to gift to someone respectable in your life – such as your parents or bosses. fakingitfabulous
6. Free Printable Mothers Day Gift Tags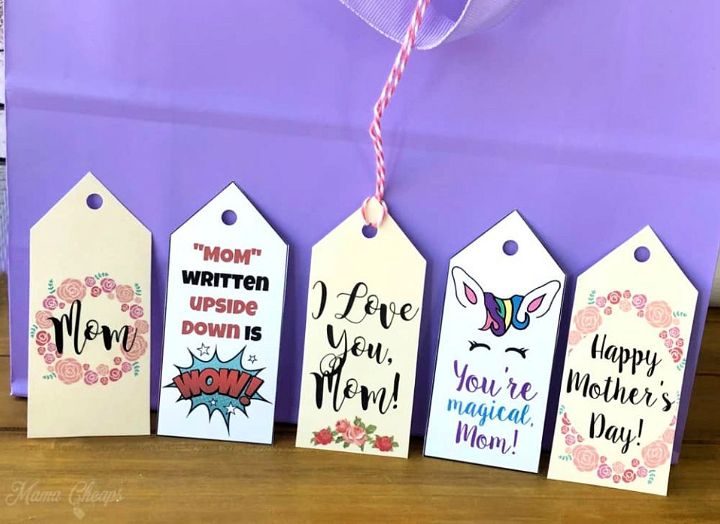 Mother's Day can be a very sentimental day for most mothers and children; however, you can take that up a notch – by making these adorable tags, this Mother's Day! These cute tags have nice and positive affirmations on them such as – "mom written upside down is wow!" or "I love you, mom" etc. This will put a smile on your mother's face! mamacheaps
7. Printable Hand Soap Gift Tag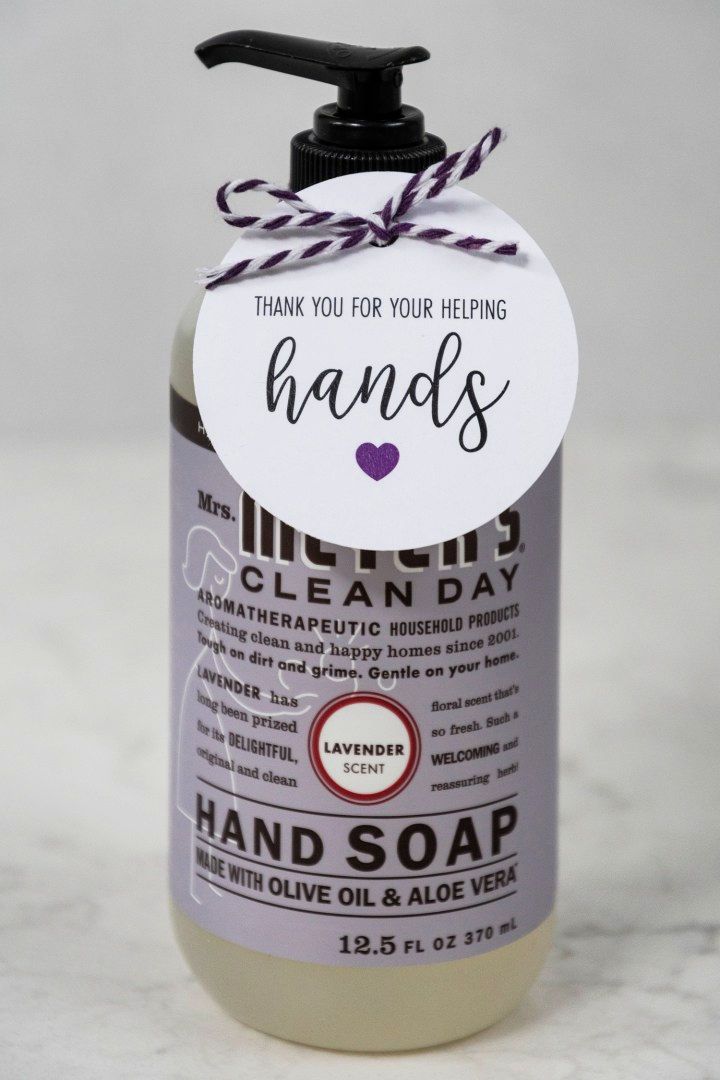 High-end hand soaps can make nice Christmas or birthday presents for your loved ones. However, just picking up one and gifting it to your friend without a proper message or description can be rude – as it is a hand soap! However, you can back it up with a funny inside joke on this beautiful card or gift tag and that will make it the perfect present. So, are you ready to give this a try? fakingitfabulous
8. Printable End of Year Gift Tags for Students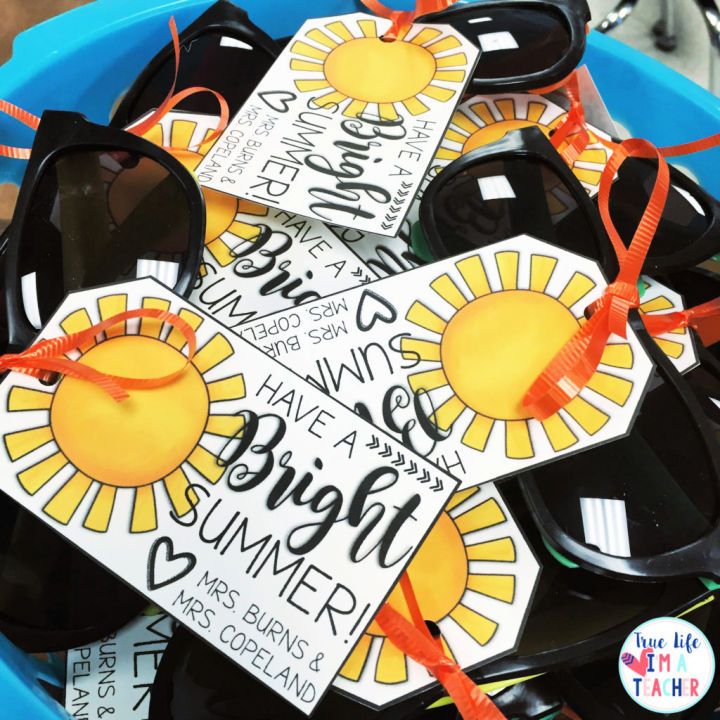 The school year is about to end and if you had the best semester with your students this year, you can express that to them by doing something. A great way to make them happy would be to give them these adorable little gift tags that say "have a bright summer" on them! There's also an adorable sun illustration and space for writing names on the bottom – isn't that just so cute? truelifeimateacher
9. Printable Gift Tag for Teacher Appreciation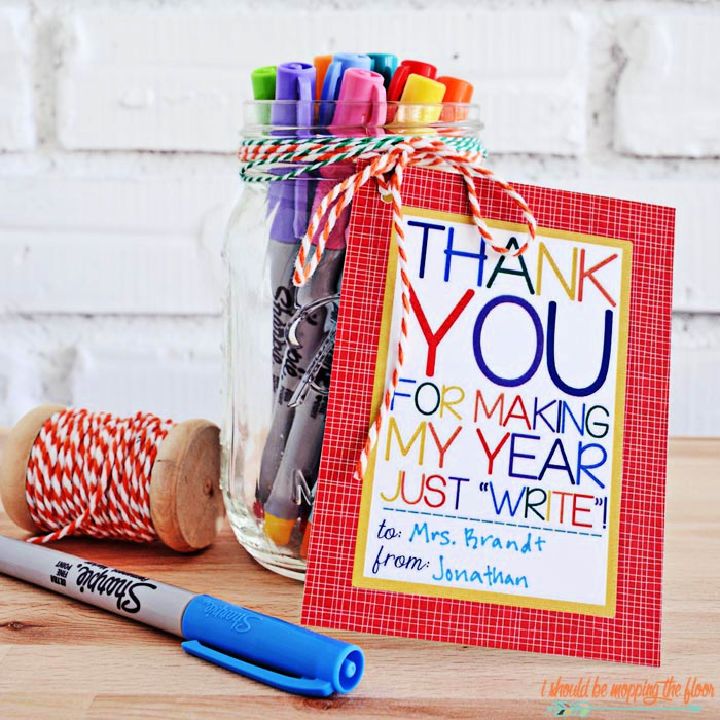 Your school experience can indeed depend a lot on the type of teacher that you have. If you had a nice teacher this year, and want to express that you would like to study with them in the future as well – then definitely make this adorable appreciation present for them! Mason jar, gel pens, pencils, erase markers and a few other supplies will be required. ishouldbemop
10. Printable Halloween Trick or Treat Gift Tags PDF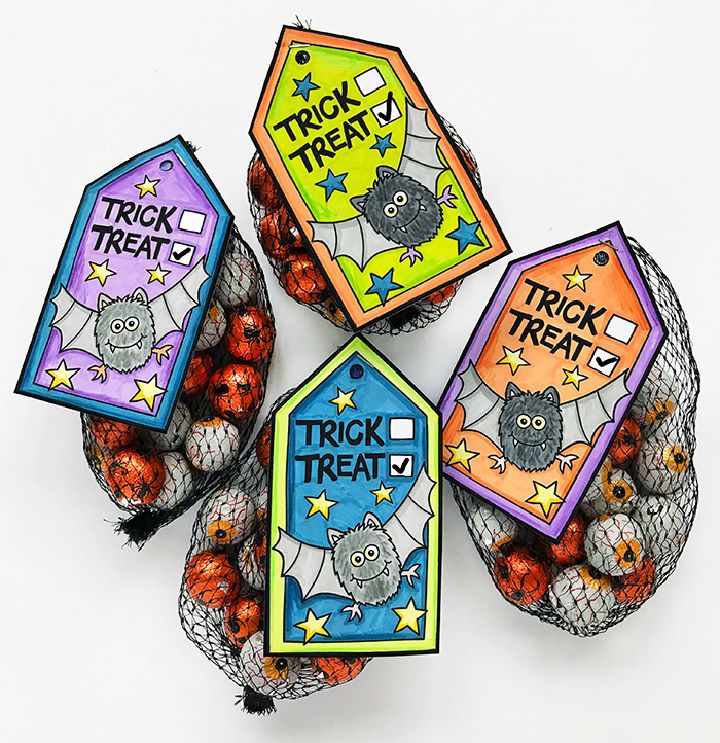 This link will take you straight to these beautiful downloadable tags! Don't you just love their Halloween theme with a creepy bat and trick and treat boxes? There are also stars drawn in the background and some space at the top of the tag – to make a hole. Moreover, this tag has a stunning shape, which makes it look amazing! You can also color this in to make it even better. katehadfielddesign
11. Free Printable Customizable Gift Tags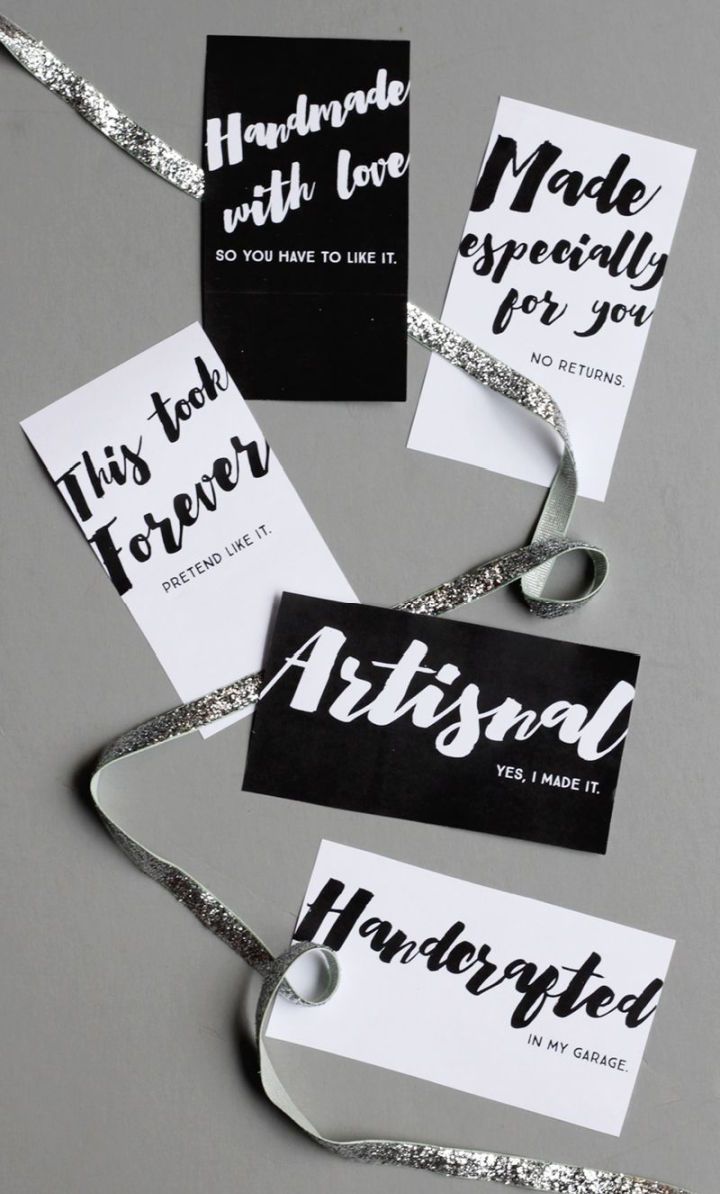 What's better than gifting handmade presents to people? It is not only personal but also quite special. You can make your handmade and personal gifts even more unique by using these beautiful printable gift tags! All you need to do is to open the link and download these tags. After that, print them out and follow the instructions in the guide. You will love the final result! smallfriendly
12. Cute Printable Nutcracker Gift Tags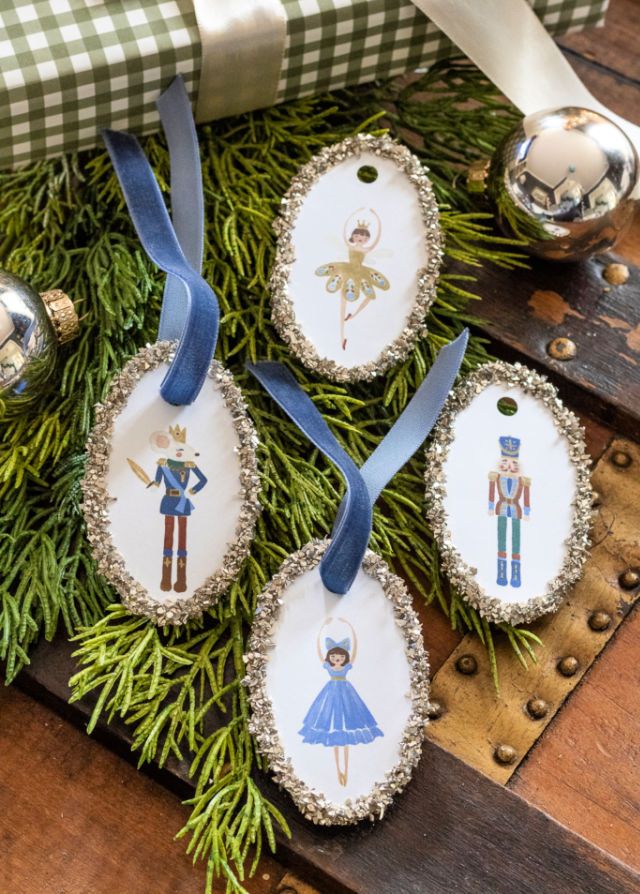 The holiday season is a special time when you can decorate your house and make it look extra and no one will pass judgments! You can use this opportunity to the full potential by following this beautiful guide on how to make these nutcracker gift cards! Just imagine how adorable they will look under your Christmas tree, attached to the adorable presents! You will need glass glitter for the sides. sincerelymarie
13. Printable 'Handmade with Love' Gift Tag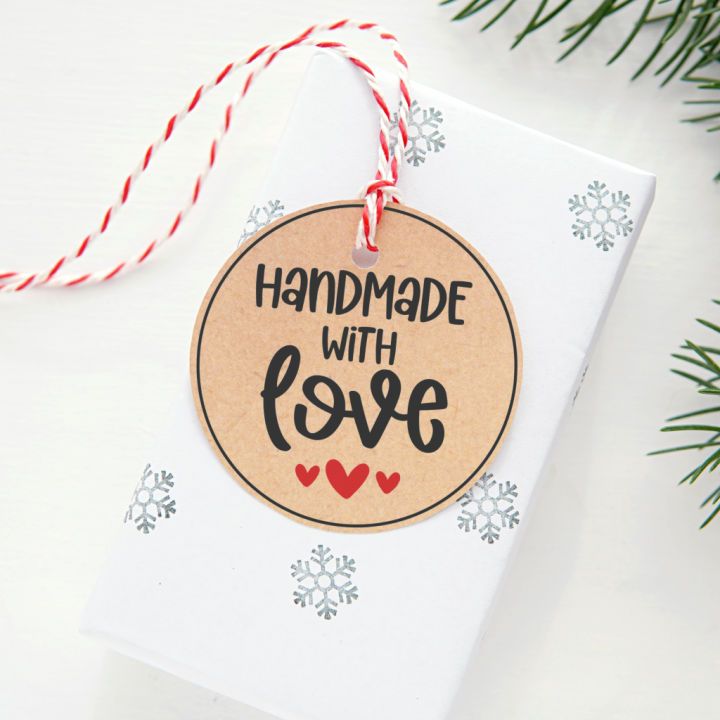 Valentine's Day would be the perfect time to make this special card that has a really cute message on it that says "handmade with love". Furthermore, you don't need to do much to access this – just download the file for free and print it out! Furthermore, you can also write your name in front of "from:" and mention your loved ones' name in front of "to:". Make sure to use cardstock for printing. karacreates
14. Gift Not Included Free Printable Gift Tag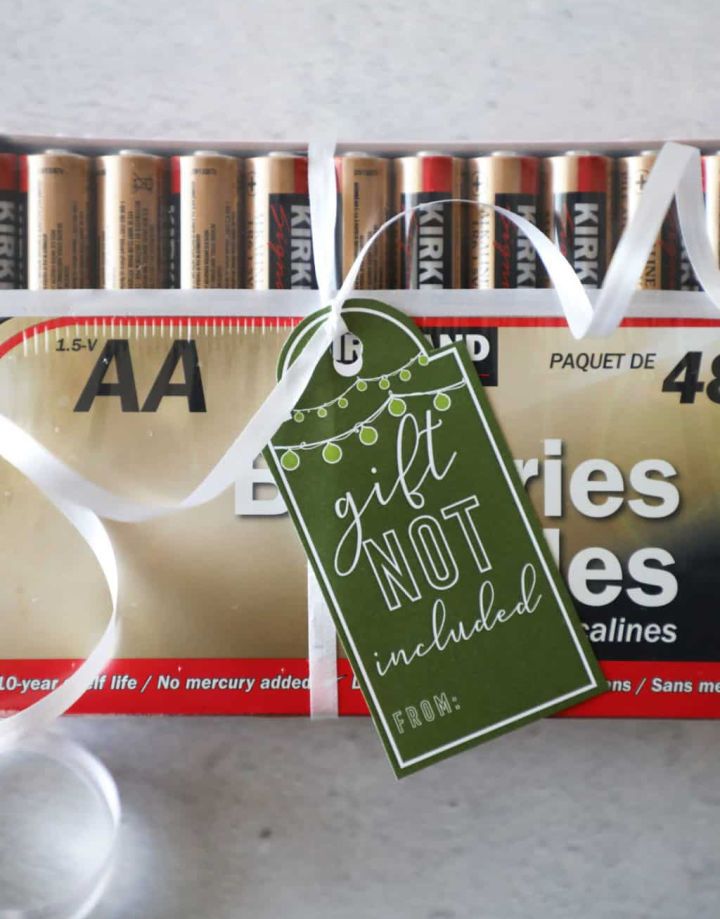 Do you want to add a little personality and humor to your Christmas gifts this year? Well, then the perfect way to do so would be to add these hysterical cards that say "gift not included!". Isn't that funny? It will not only be very fun to gift to people but it will also put a smile on the recipient's face. Only a few supplies are required – printable sheet, scissors, hole punch, ribbon, etc. prettyprovidence
15. Printable Tag for Food Gift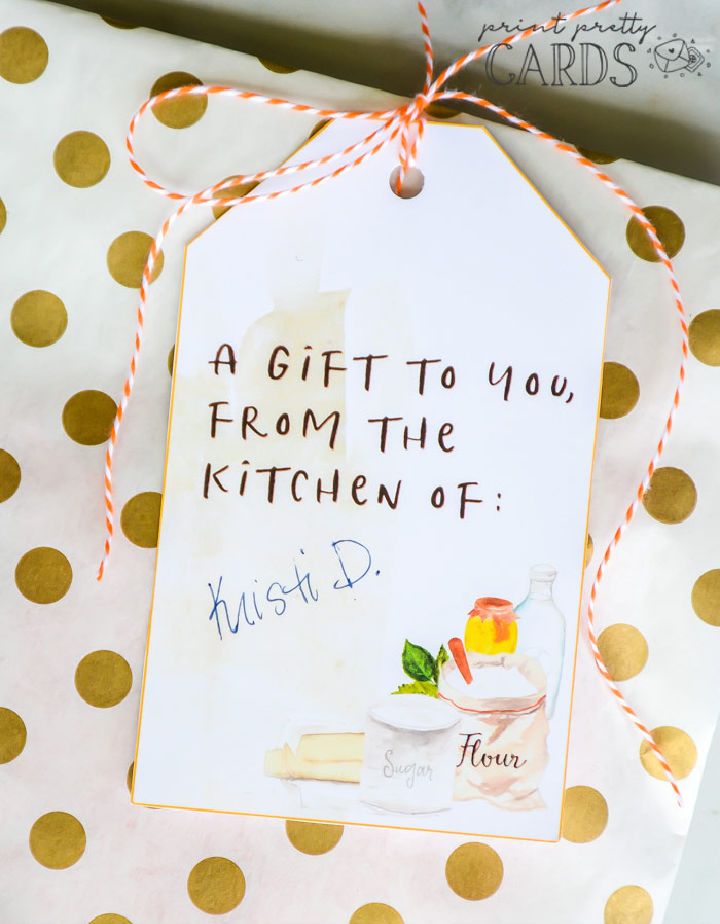 Food gifts can be very wholesome and fun to give to people. If you have a love language of feeding your loved ones, then don't worry about wrapping up your presents! It can be hard to find the perfect cards for presents like these at the market so you can print out this adorable one from this website. There's also some space to mention the kitchen's name, which can look nice. printprettycards
16. Free Printable Gift Tags to Color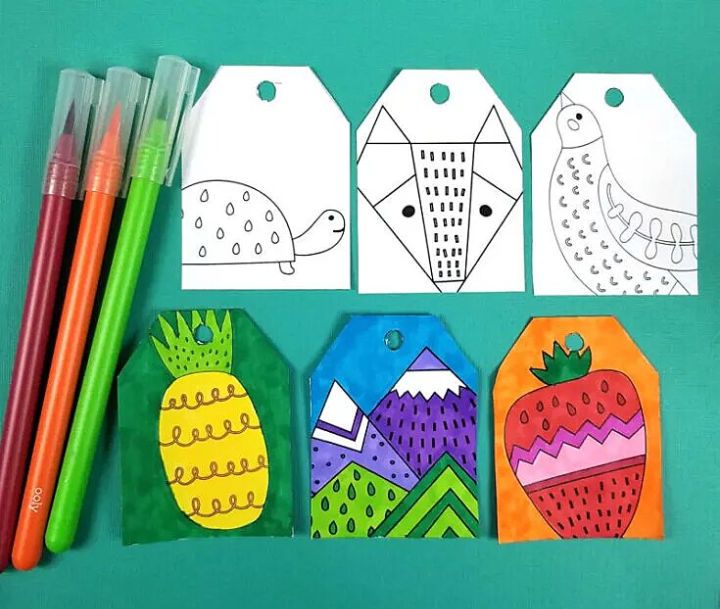 Do you love coloring and want to make gift cards that will require a lot of coloring? Well, then these printable gift tags will keep you occupied as you will need to print them out, cut them, and then color them in! Since you have full control over coloring, you can choose to match these with the wrapping paper, etc. You will need cardstock, pencil, paper, scissors, etc. momsandcraft
17. Little Treat for Someone Sweet Printable Gift Tag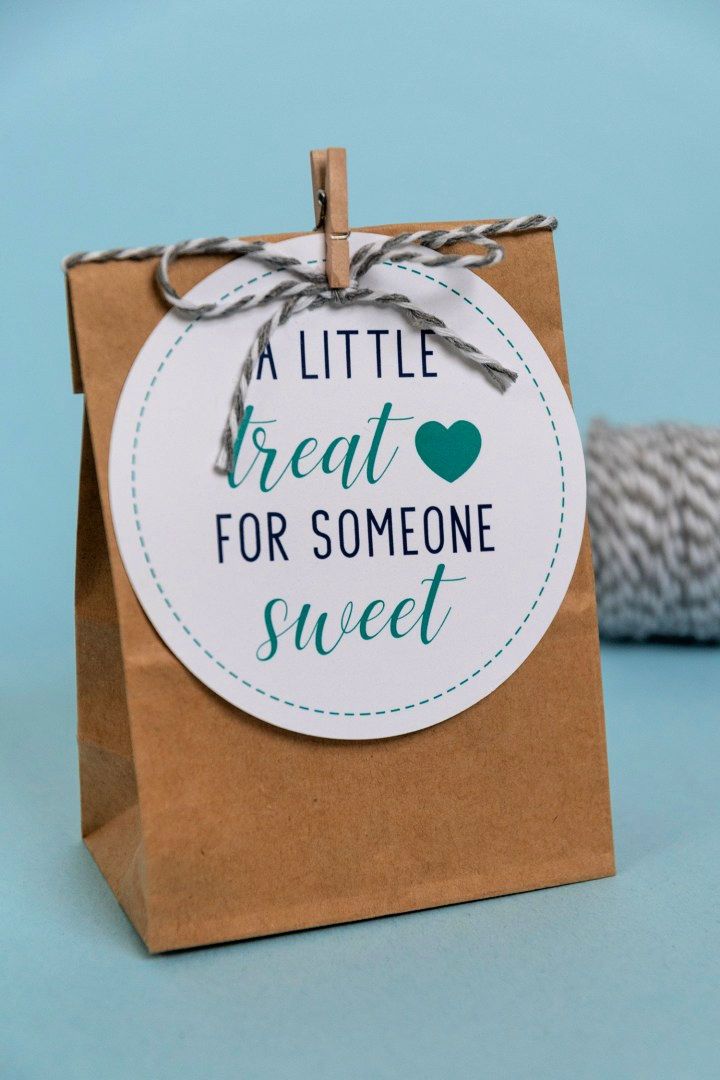 Isn't this message just so heartwarming and soft? Who wouldn't melt to see a package like this with such a cute message that says "a little treat for someone sweet"? If you want to re-create this printable gift card for a loved one, all you need to do is to follow this guide. Take a look at the instructions and print out the tag. After that, you can attach your present. fakingitfabulous
18. Free Printable Modern Gift Tags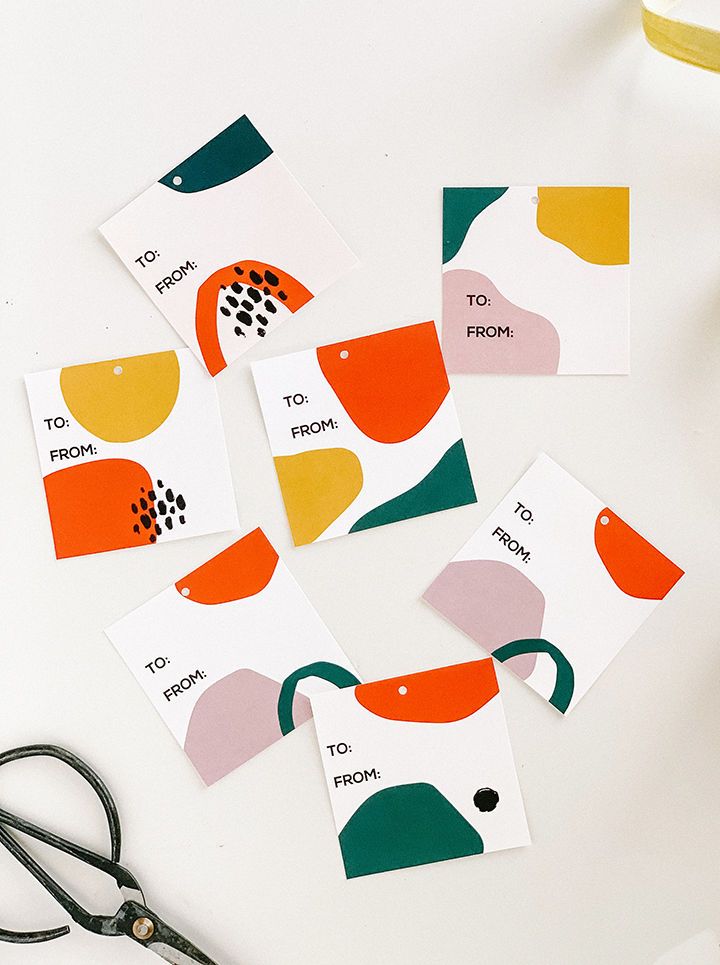 The modern aesthetic these days is very clean and minimalistic. If you feel like you like this aesthetic, then this is the guide that you need to follow as it features a few adorable cards! These cards have a simple white background with a little pop of color on the sides. Anyone would love to receive these gorgeous gift tags along with their presents. aliceandlois
19. Spread Love Not Germs Present Tag Printable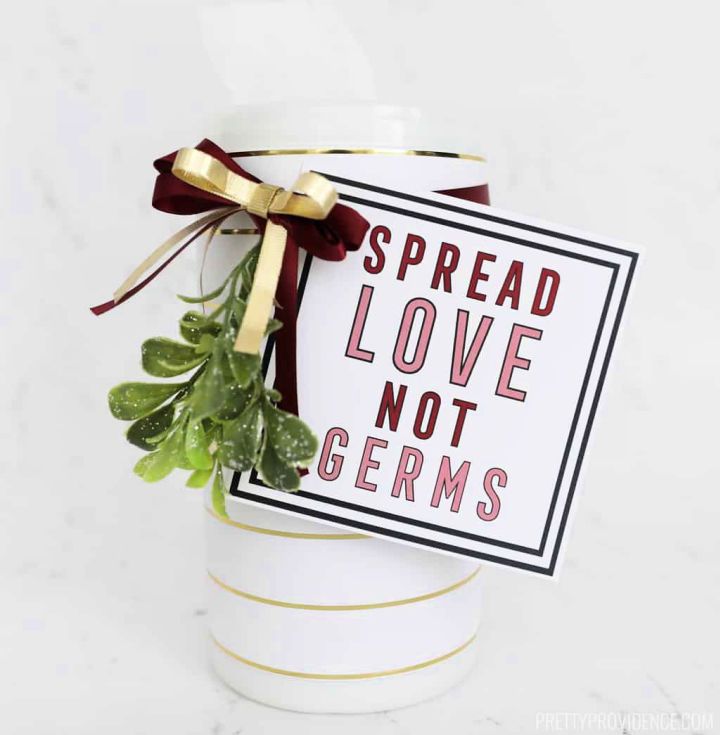 Due to recent viruses in the world, everything has changed a lot and most people can't imagine living without sanitizers or hand soap. However, this can lead to them spending a lot of money on these supplies so why not gift your loved ones a few of them? Moreover, you can decorate these amazing gifts with cute gift tags like this one that says – "spread love, not germs". Isn't that an adorable message? prettyprovidence
20. Graduation Printable Gift Tag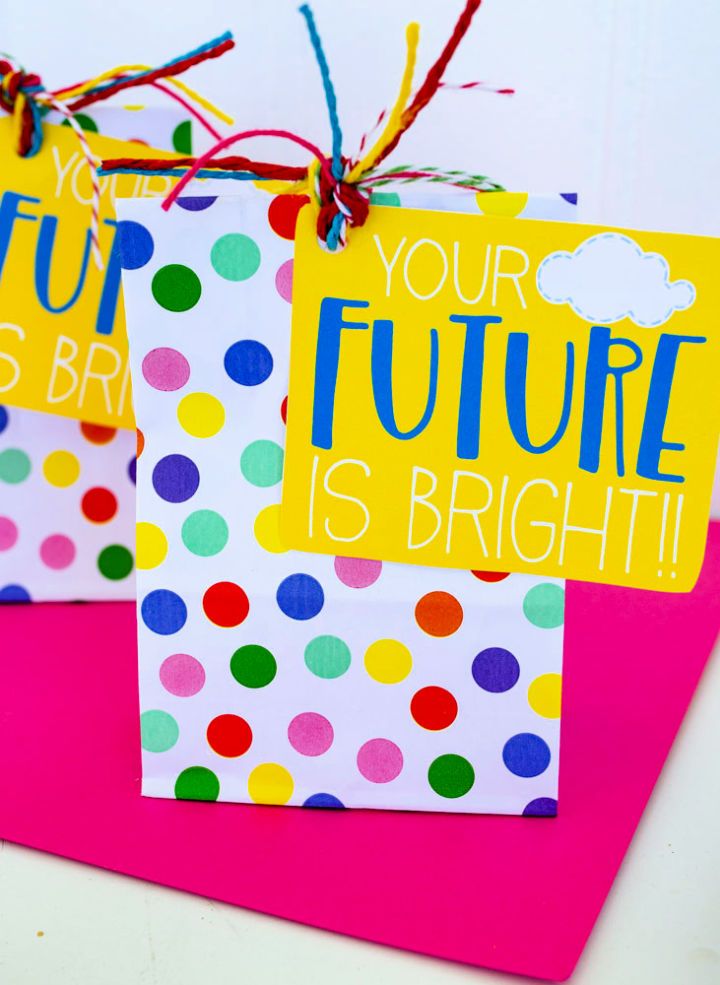 A lot of college students have gone through very difficult times due to the recent events in the world. If you know someone who is still trying hard to get out of that difficult time, you can get them a cute present with this message on it that says – "your future is bright!". All you need to do is to download the file and then print it out on white cardstock. Cut it into shape and add size pieces of twine to make it pop. love the day
21. Printable Thanksgiving Leftovers Gift Tag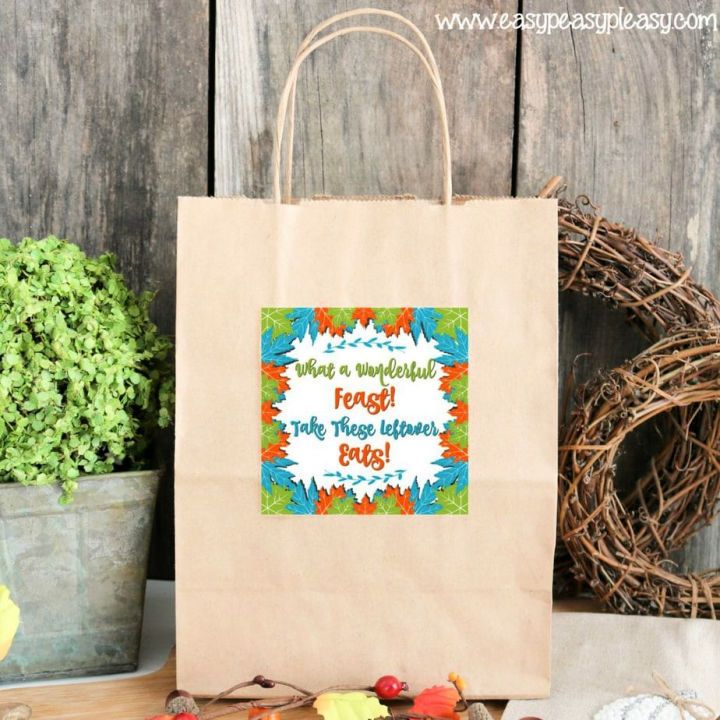 Thanksgiving can be a nice occasion if gifts are included. Why not spread some love by giving your loved ones presents at this amazing time of the year? You can express how grateful you are to have them in your life through these presents and adorable gift tags! These gift tags have messages like "what a wonderful feast! Take these leftover eats!". Isn't that just so cute? easypeasypleasy
22. Free Printable Baby Shower Favor Tags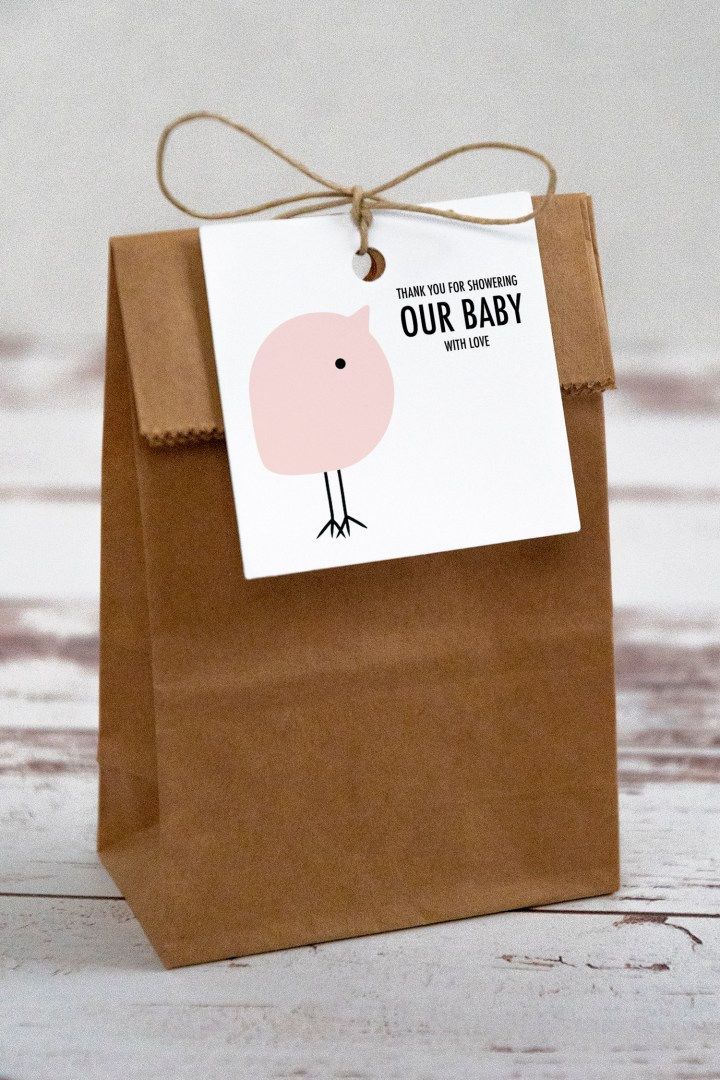 Baby showers can be hectic to plan and it is always hard to decide how to thank your guests for attending the baby shower. Usually, baby showers have close friends invited so it's the perfect opportunity to show them that you're grateful for them by using these baby shower gift tags! No matter what the gift is, these baby shower printable gift tags will steal the show. fakingitfabulous
23. St Patricks Day Free Printable Gift Tags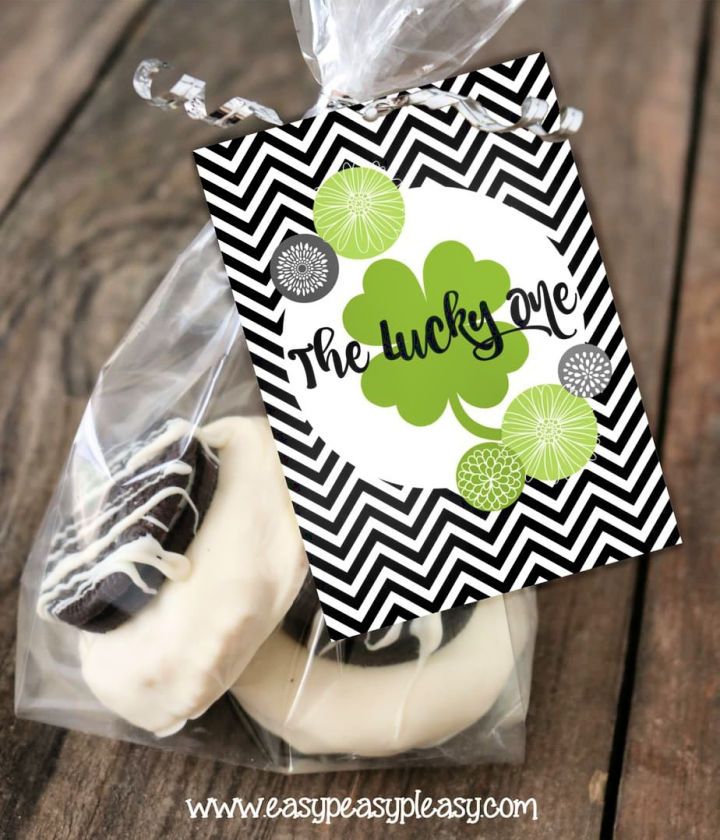 St. Patrick's Day is finally here and it's time for you to experiment with this beautiful gift card! Don't you just love it? It has a nice color scheme and you can easily print it out as it is just a download away. Moreover, the cards have a nice striped black and white pattern along with a few clovers leaves in the middle and the message says "the lucky one". Don't you just love that? easypeasypleasy
24. Printable Wine Bottle Gift Tags for Favors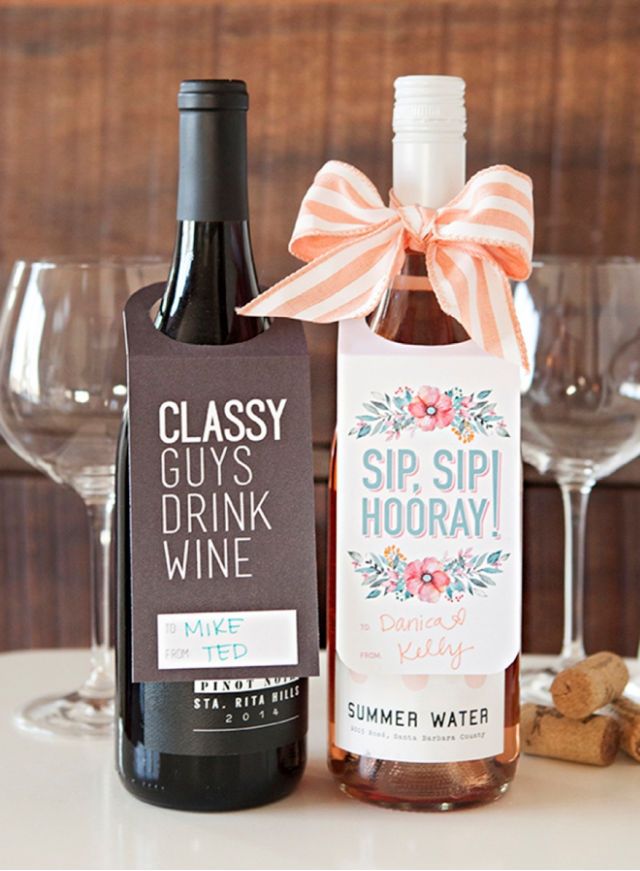 Did you invite someone over to a dinner that you couldn't go alone to or do you simply want to ask someone for a favor or thank them for a favor? Well, what better way to do so than to bring them a bottle of wine? However, it can be a little boring so you can spice it up by adding this lovely printable gift tag on it. A printer, laptop, paper, and a few other supplies will be required. somethingturquoise
25. Printable End of Year Gift Bubble Tags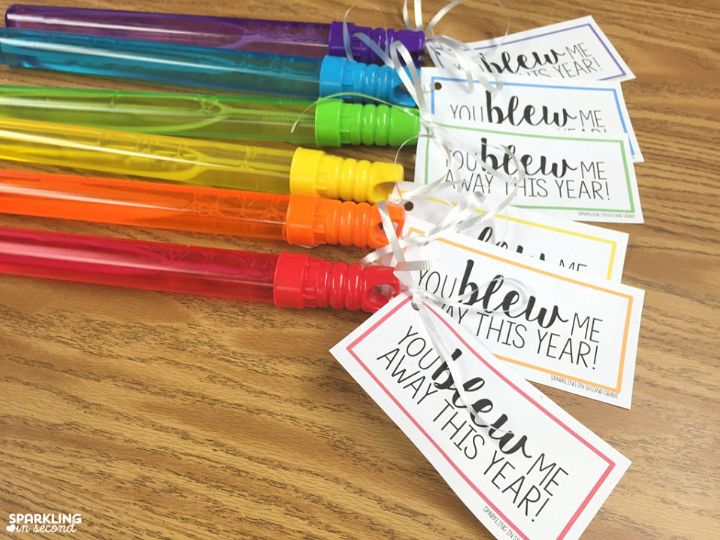 This year has finally ended and it was a rollercoaster ride for almost everyone! If you're throwing a New Year's party, then these gift tags are all that you need to make it wholesome and fun. These tags have cute messages that say "you blew away this year!". Moreover, you will only need a few supplies such as printing paper, printer, scissors, ribbon, etc. sparklinginsecond
26. Free Printable Thank You Tag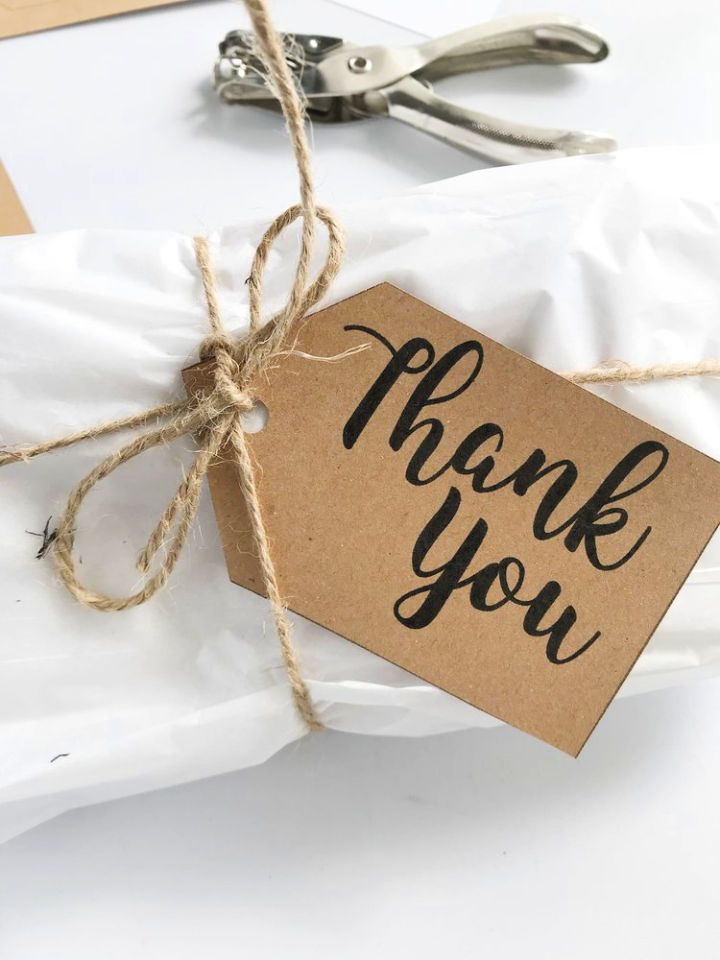 Don't you just love these simple and minimalistic cards? They will look very elegant and lovely with your present. You can make these for your adult loved ones as they will adore them! There's a pdf file link to download these printable gift tags in the guide. After downloading, you can print them out on card stock and then cut them out and finish off with a simple twine on its top. meghanmakesdo
27. Printable To and From Santa Gift Tags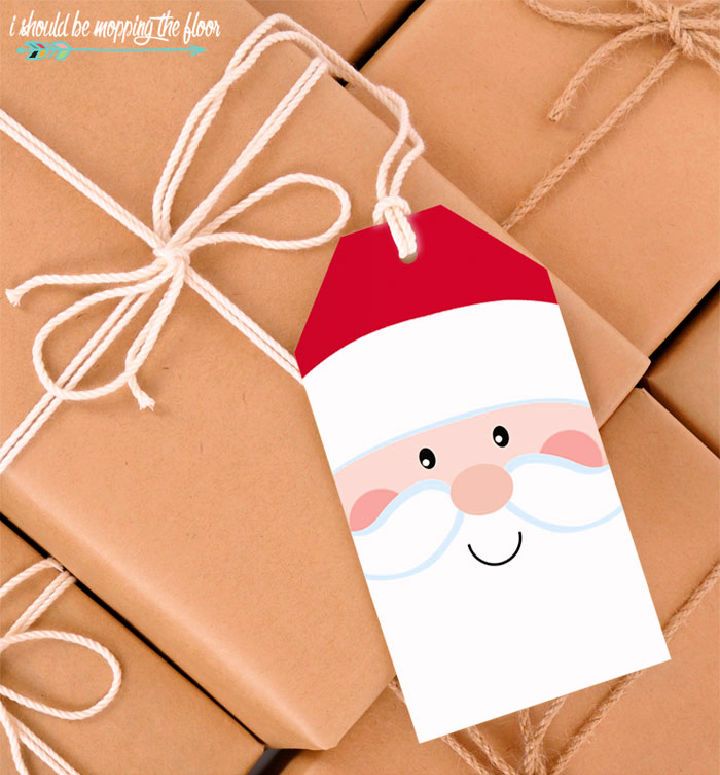 How cute are these Santa gift tags! The holiday season is finally here and it's the ideal time to make these festive tags and attach them to the Christmas gifts for your loved ones! Whenever someone will see a tag like this one, it will bring a smile to their face which is exactly what should happen when someone receives a present. So, are you ready to give this a try? ishouldbemopping
28. Printable Watercolor Floral Blank Tag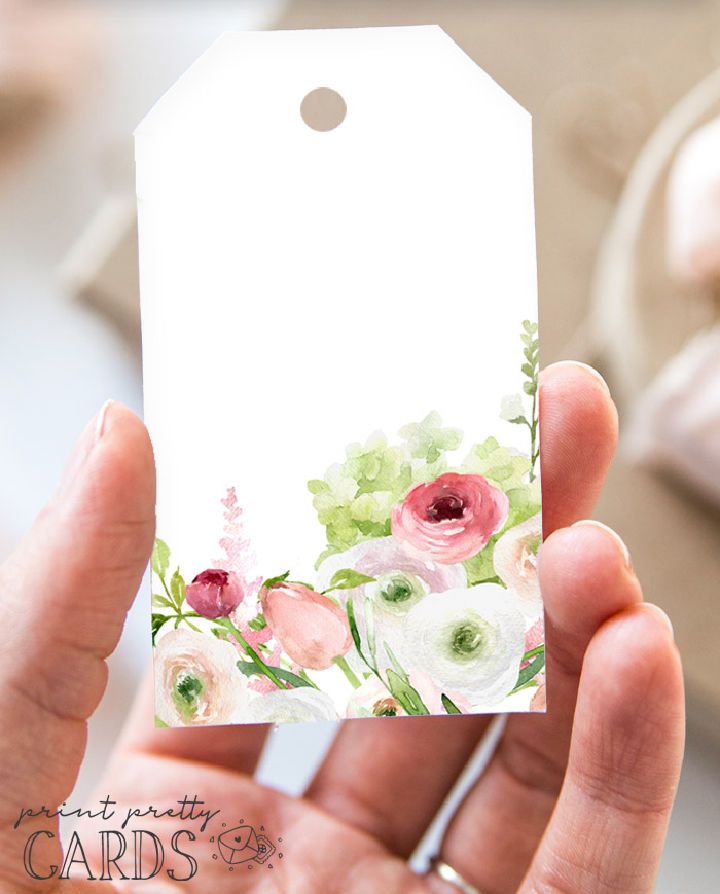 Spring season is just around the corner, which means that it's the perfect time for you to start making spring-themed items. Most of these items tend to have a floral theme to them – just like this adorable gift tag! It has a floral watercolor painting on it which almost looks realistic. You can tell people that you painted it and no one would be able to tell that it's printed! Isn't that amazing? printprettycards
29. Bridal Shower Printable Gift Tag Template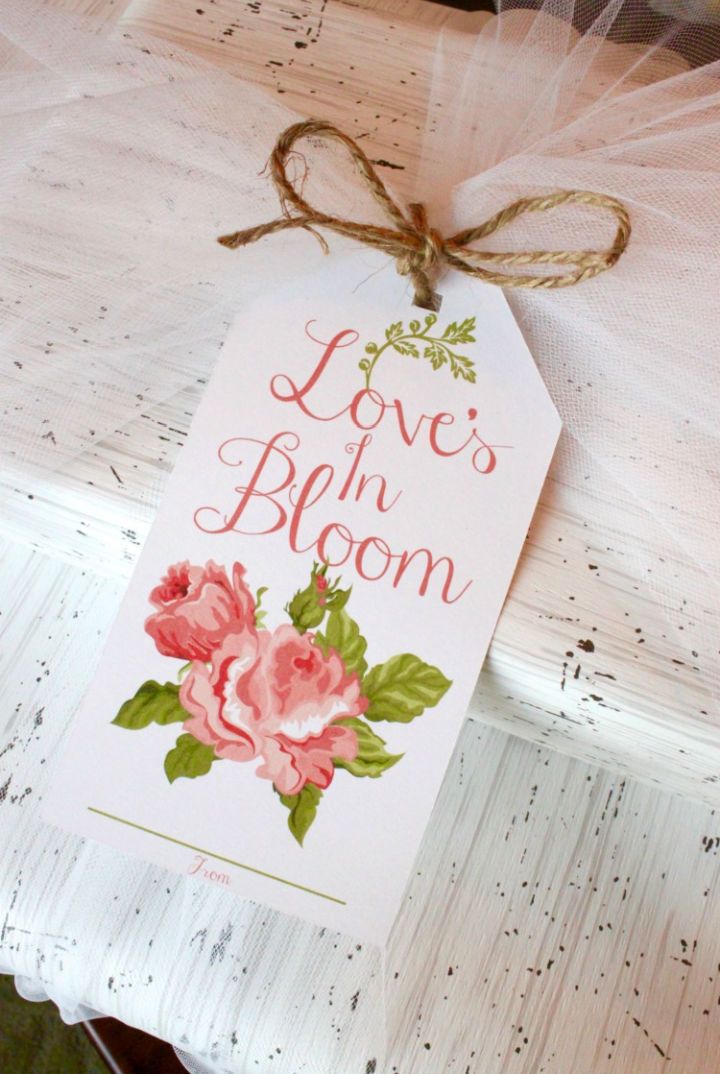 Bridal showers usually tend to have a feminine and girly theme as that's the only theme that works with these events! This is why you need gift tags that will match the theme, as well! You can attach these to the presents for your closest friends that will attend the shower – it will be a great way to show your love and gratitude for them! This gift tag has a floral theme with a cute message on it. ohmy creative
30. Printable Editable Snowflake Gift Tags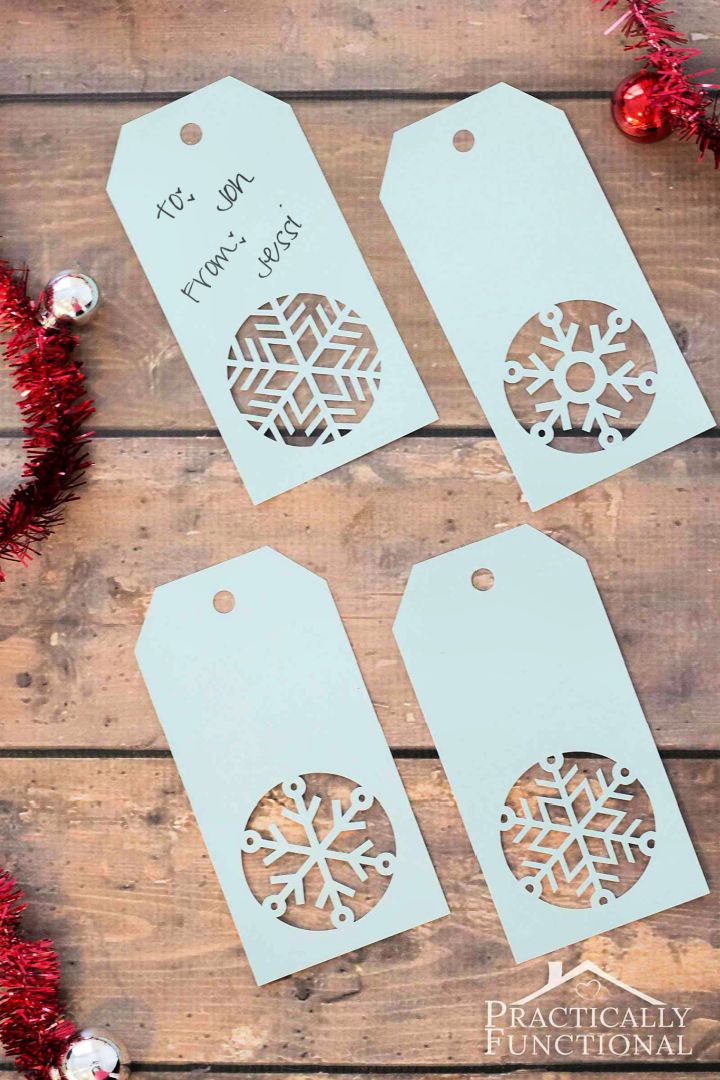 Snowflake is the best symbol that you can use in your holiday season décor as it's very festive and works well with the theme of the season! So, what are you waiting for? All you need to do is to print the free template in the guide and then turn it into a gift tag by following the step-by-step instructions in this wonderfully detailed guide! There's also some free space to write a cute message. practicallyfunctional
31. Printable Downloadable Gift Tags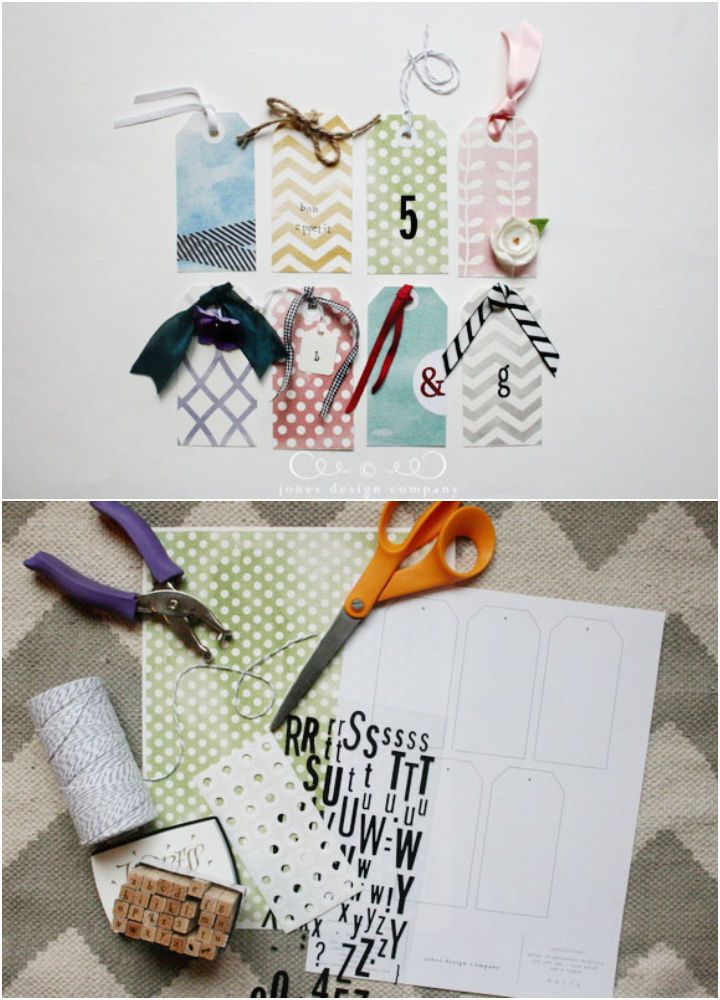 Here's a guide that has several different printable gift tag options for you. There are templates for all of these beautiful gift tags and you can easily download them with one click. Moreover, they're water-colored so these tags are going to look very personality and creative. You will need different supplies depending on the option that you choose – ribbons, twine, roses, buttons, etc. jonesdesigncompany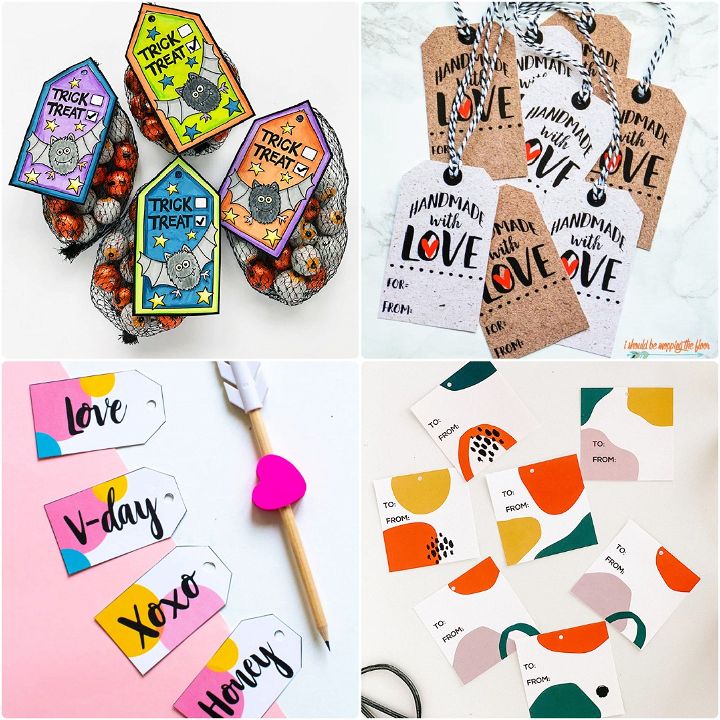 Related DIY Projects:
Gift Bag out Of Wrapping Paper – The holidays are over and you have a pile of wrapping paper that no longer has any use. The good news is that you can turn your wrapping paper into a gift bag in just a few simple steps.
Free Halloween Printables – Get ready for the Fall season with these 40 Free Halloween Printables. These printable decorations are easy to assemble, store and make a great addition to any Fall or Halloween party.
DIY gift box ideas – This list contains 30 homemade DIY gift box ideas that you can easily make. These homemade DIY gift box ideas are so easy to make and they make a beautiful presentation. Perfect for any occasion, these boxes are filled with goodies that your loved one is sure to love.
Free Printable Cards – Our free printable cards, sentiments, and greeting cards are the perfect way to show someone you care.
DIY Wedding Favors – Find inspiration for your next event with these cheap DIY wedding favors. From honey jars to personalized cake pops, there are plenty of ideas here.
Conclusion:
So, are you ready to experiment with these free printable gift tags? It might be really exciting to look at them and already choose one but you need to be careful while doing so. Some of these gift tags need extra work – such as gluing separate pieces together, adding twine or ribbon, putting glitter or beads on them, or even coloring them in. However, many options only require you to print the printable gift tags out and then attach them to your present. You need to choose the one from these customizable gift tag templates that's most convenient for you, according to the time that you have left. Best of luck!