If you're looking for some cheap and easy DIY birthday gifts, look no further! These 30 unique DIY birthday gift ideas are perfect for your friends, family and loved ones. From homemade candles and soaps to personalized mugs and keychains, there's something on this list for everyone. And the best part is that all of these diy birthday gifts can be made for less than $20 or free! So if you're looking for a thoughtful and budget-friendly gift idea, give one of these DIY birthday gifts a try.
Finding heart-warming gifts can be challenging and may depend on the targeted person's passion, profession or liking. So, are you sorting out unique, thoughtful, and sentimental diy birthday gifts for your significant other, family members or friends? Then go with these DIY Birthday Gift Ideas allowing you to make affordable and well-fitting gifts for everyone you care for and love. These gift ideas will cover making brilliant housewarming artwork, thankful gifts, accessory gifts, and many unique and creative gifts.
From recipes for in-a-jar gifts to decorative lamps to flower vase centerpieces, you will learn here to make all sorts of gifts for the upcoming birthday. Puzzling at how to make them? Explore these 30 easy DIY birthday gift ideas that share the complete material lists, tool lists, detailed diagrams, and step-by-step textual instructions to easily craft any of the given gifts like a pro. Do check them out all.
The best part is that no specific skills are needed to make these gifts. All beginners can try these instant DIY birthday gift ideas, which are sure to be super affordable. The majority of the gifts are what that last long after the birthday party and will make great memories. However, you can also use your creative thinking to give amazing variations to these handmade gifts. These DIY birthday gift ideas include sew and no-sew gift ideas that you must check out.
1. DIY Marbled Clay Ring Dish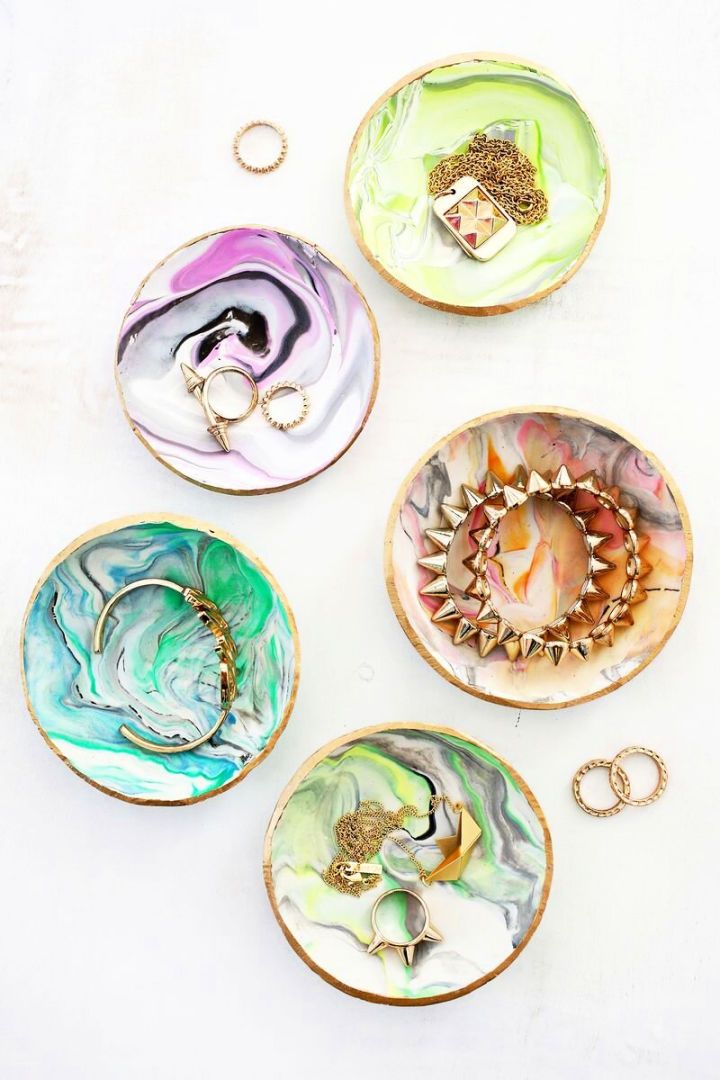 Finding it hard to pick the perfect gift for your loved ones to give on their birthday? Are you finding something that will please the person? Showing them your thoughtfulness and not breaking your bank is never an easy task. Fret no more – here is a simple solution. Follow this easy tutorial that teaches you how to make marbled clay ring dishes using simple ingredients. It is cheap, thoughtful, and looks incredible.
You need oven-bake clay in colors of choice, an x-acto knife, gold paint, a silicone rolling pin, a large can and a glaze to seal the dish, to whip up these clay ring dishes. abeautifulmess
2. Pretty Table Lamp Gift For Friends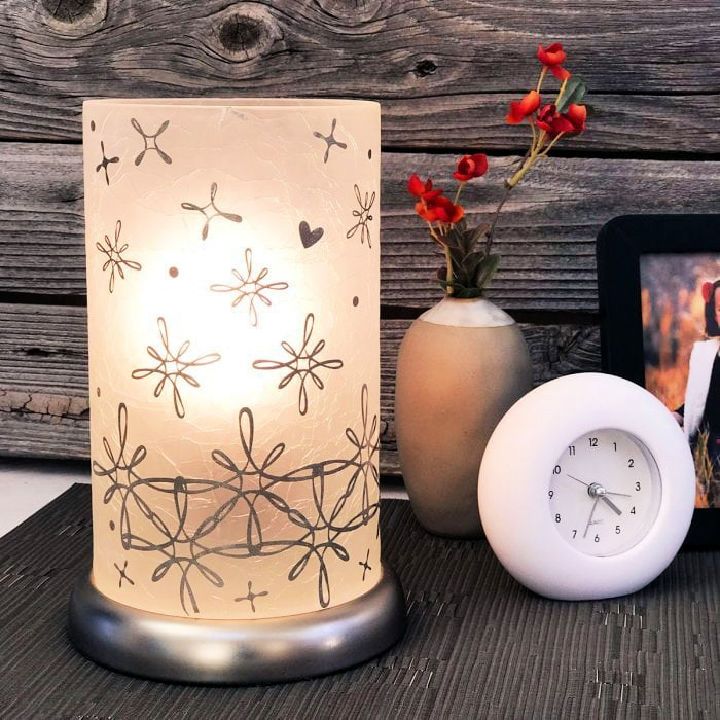 It can be difficult to make something from scratch, but with the provided step-by-step DIY tutorials, crafting becomes easy, fun and rewarding. So, are sorting out a new birthday, housewarming or wedding gift idea? Making this table lamp will be an amazing choice. The lamp will make a brilliant centerpiece for any décor and is quite something easy and inexpensive to make at home. In addition, the project also involves using the Cricut machine to cut the swirls design on the adhesive vinyl.
In supplies, you need a Cricut machine and Cricut Design space, swirls cut design, platinum colored glitter FX adhesive vinyl, a cylinder vase style lamp and transfer to make this pretty lamp from scratch. 100directions
3. Making A Donut Mousepad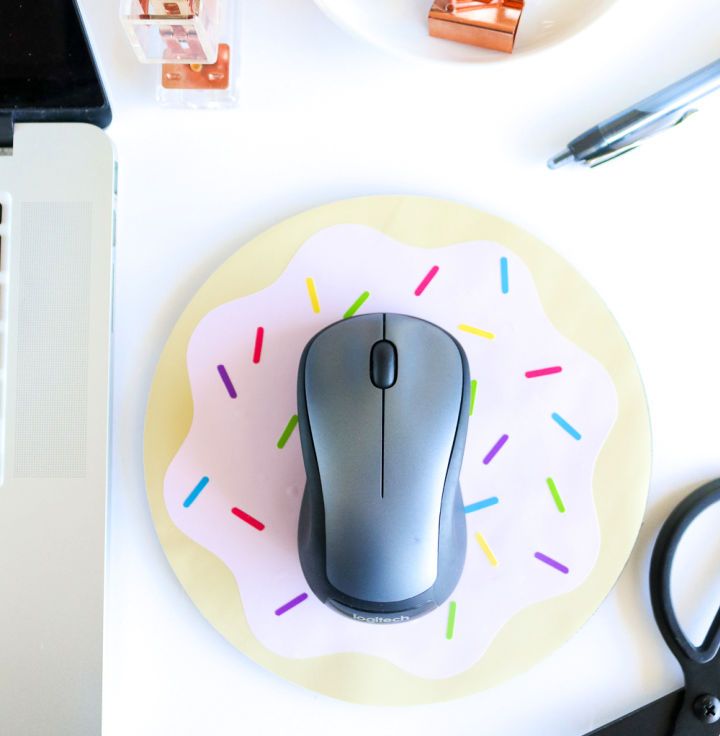 Looking for a mousepad that will fit your home or desk decors best and make a statement? Make a DIY donut mousepad with this tutorial and show your creativity. It will bring a great wow factor to your desktop and give you a great smooth mouse operating experience. It will only take few minutes to whip up this fun mouse pad, and this project is also Cricut based. Another best handmade birthday gift for a computer-loving kid or friend.
Make this donut mousepad using tan vinyl, light pink vinyl, bright colored vinyl, a plain round mousepad and a Cricut machine. The mouse will glide outstandingly over this handmade pad. clubcrafted
4. Creative Homemade Notebook Gift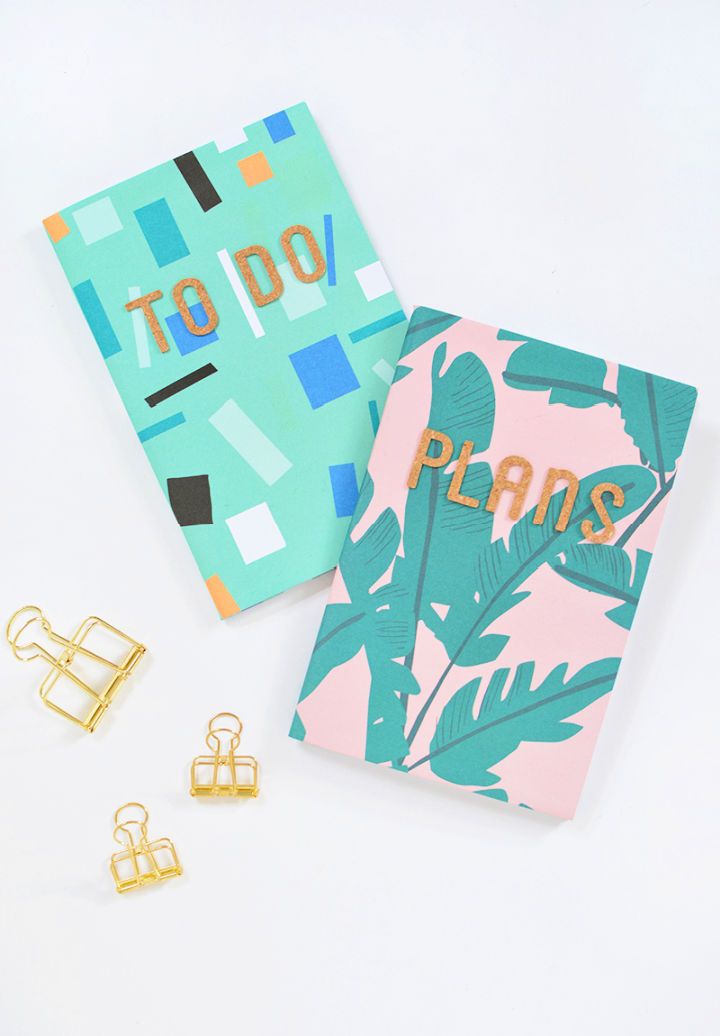 While in school, writing notes in a plain notebook can be boring without any personalization. Are you lacking the creativity and individuality that can go into making a unique and personalized notebook? Follow here this easy DIY tutorial and learn to make extra beautiful notebooks at home, sure to be the best back-to-school gift idea for a kid's birthday.
So, make custom notebooks for yourself, friends, and family with these easy instructions instead of buying notebooks with boring covers or just going without one. All you need are some plain notebooks, wrapping paper, glue, and self-adhesive letters. burkatron
5. Gold Dipped Vase Bday Gift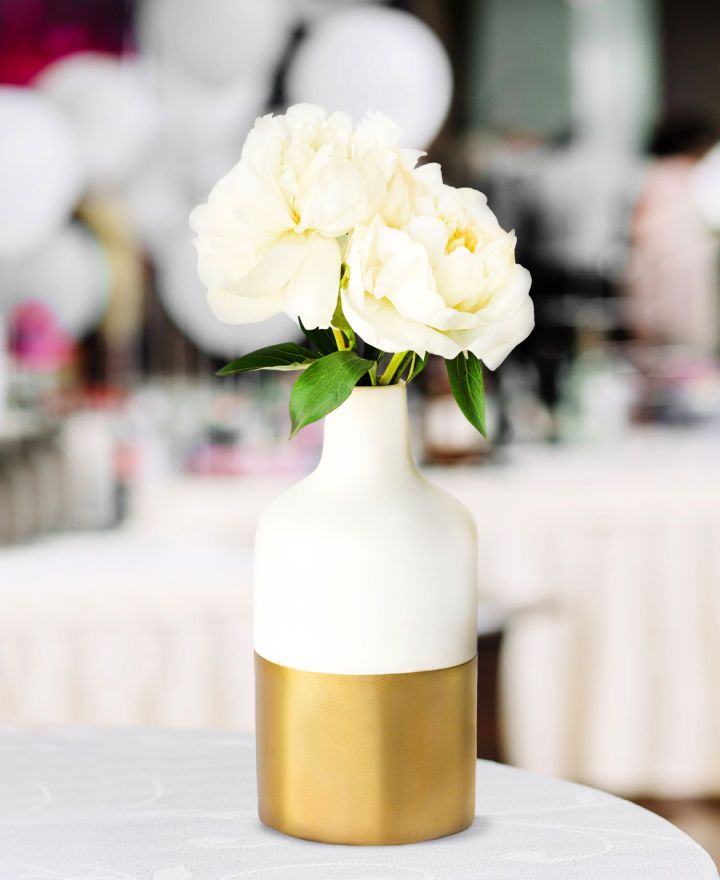 Having a wedding, baptism, or other special events like a birthday coming up? Finding the perfect centerpiece for your table is not an easy task. Sure, you could buy a bouquet vase from a store, but this DIY gold-dipped bouquet vase is so beautiful and will save you time and money. This quick and easy tutorial shows you how to make this DIY gold-dipped bouquet vase using just a few materials. Give it as a brilliant handmade gift on a friend's birthday who is a big home lover.
Grab a ceramic vase, metallic spray paint, scissors, tape, a large plastic bag, pruning shears and floral or greenery stems. It is simple to make and will have your friends in awe of your skills. beaconln
6. Beautiful DIY Tea Cup Candles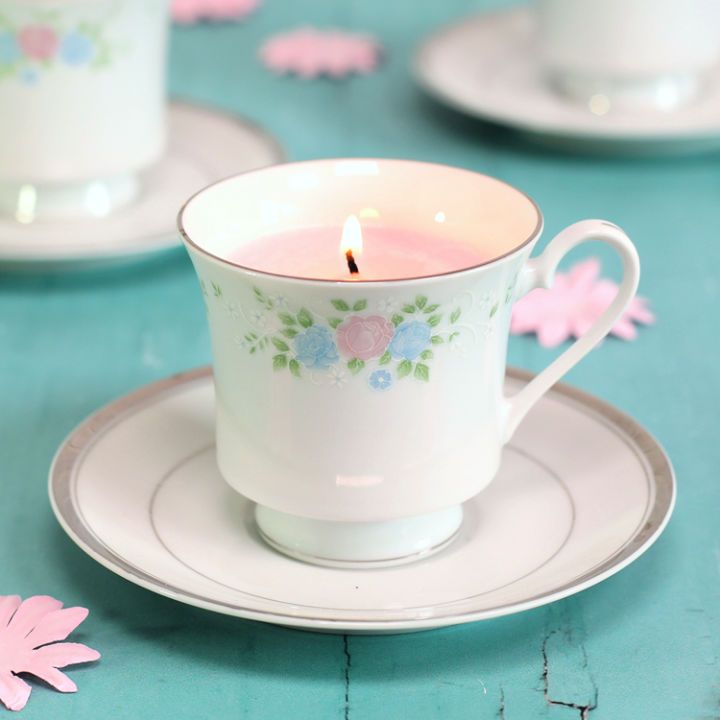 Want to make a personalized gift for the birthday of your tea-loving friend or family member? The DIY teacup candles will make an awesome choice. Making candles from scratch can be a daunting task. From melting the wax, to properly adding wicks and doing care and maintenance, it requires a lot of patience and know-how.
Follow the easy steps below, and you will be able to make your DIY teacup candles in no time, sure to make the best handmade and heart-winning gift for your loved ones. After all, nothing beats giving something that goes straight from the heart. Grab tea cups, candle wax, candle wicks, scent (optional), and old Crayola Crayons to complete this easy DIY cup candle gift project. thecraftpatch
7. Homemade Leather Mason Jar Sleeve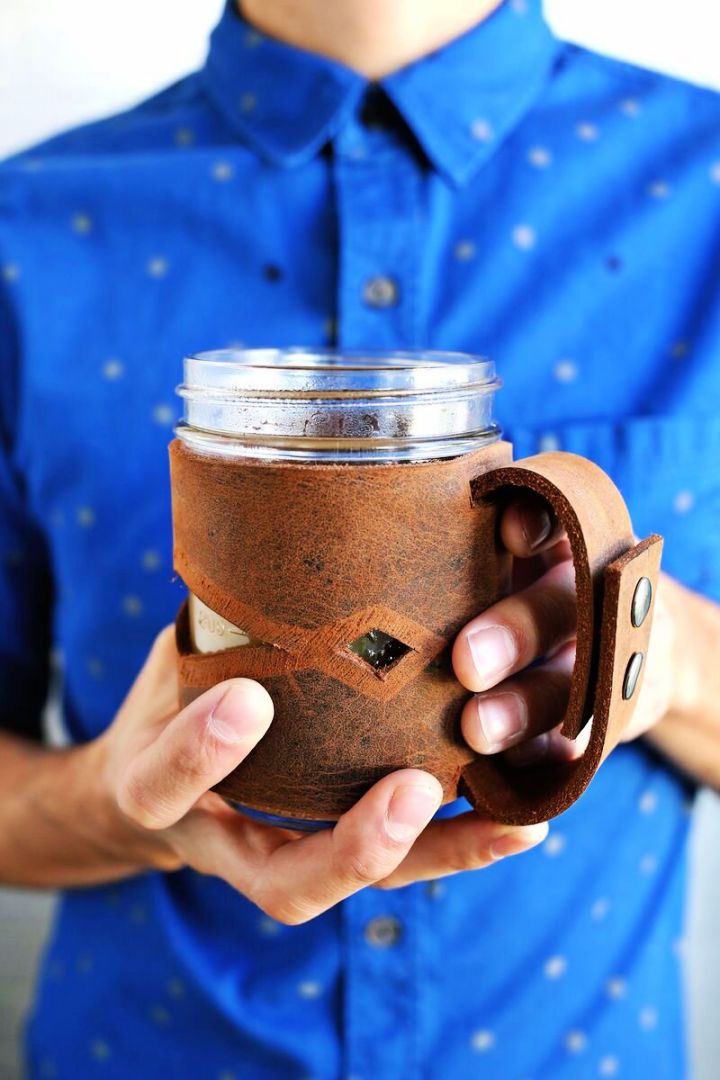 You have to struggle a lot when it comes to finding the perfect gift for someone's birthday. Most people don't want more stuff, but something that shows you care and thought a lot about their personality. Show someone that you care for him/her with a handmade, thoughtful and sentimental gift? That's why this DIY gift, in particular, is a great choice. So, if you are looking for the perfect homemade birthday present, then this leather mason jar sleeve DIY is just for you.
You need heavy-duty leather ⅛″ thick, snap fasteners and waxed cord to craft this Mason jar sleeve. abeautifulmess
8. How to Make Everyday Tote Bag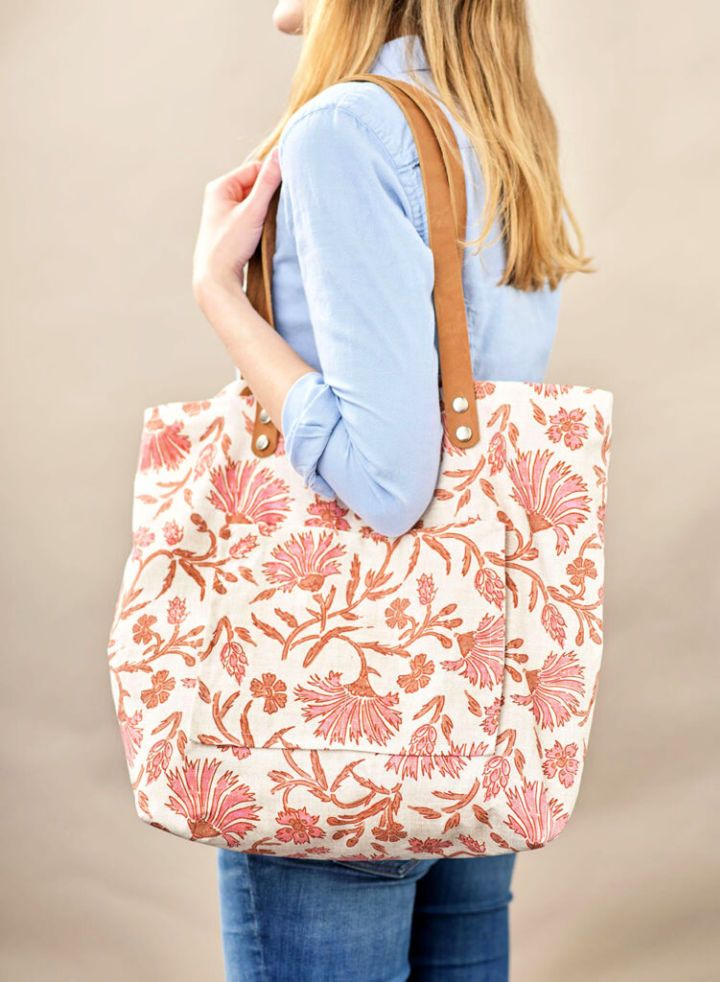 Tote bags are necessary for everyday life, but buying the wrong one can ruin your day. Nothing is worse than carrying an uncomfortable bag that doesn't fit your needs or carrying an embarrassing logo on your arm from a store you don't care about.
Totes come in all shapes, sizes, and designs and will make a great gift for a shopping addict. Buying the right one can be difficult, but you can try making a custom and personalized one at home with this step-by-step DIY tote bag tutorial. So, you can give it as a sweet handmade birthday present to a special person. spoonflower
9. No Sew Embroidery Hoop Wall Art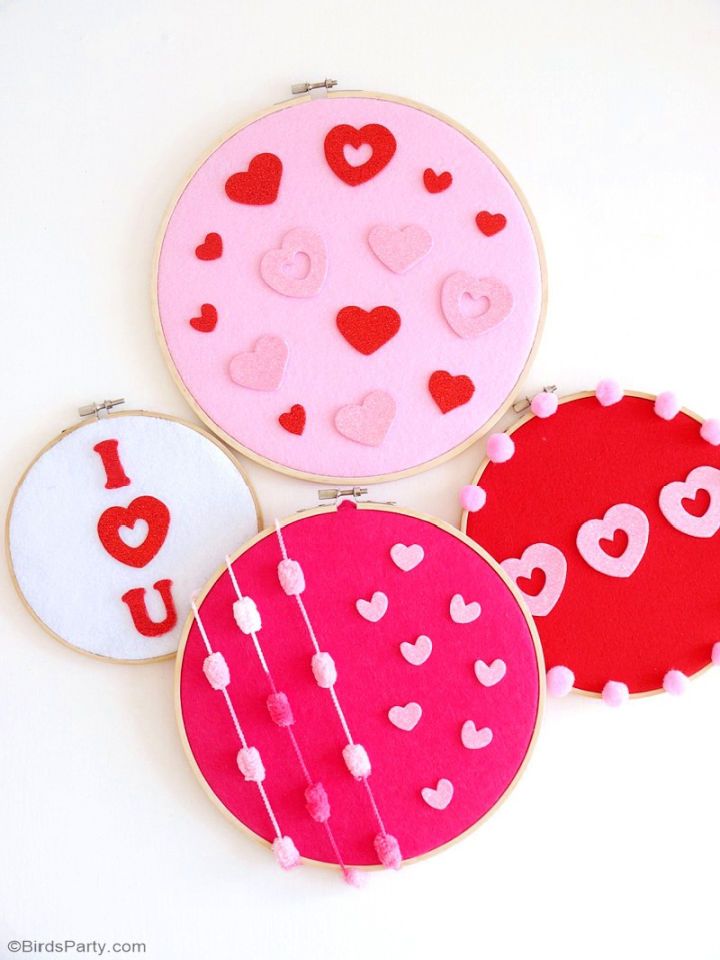 Every year, the same old questions are asked during birthdays. "How old are you now?" "What gift would you like?" How do you answer the question when you want something different? This is your opportunity to get creative with a DIY project to generate a unique and thoughtful birthday gift. And best of all, there is no sewing required. Follow this DIY tutorial to make a No-Sew Embroidery Hoop Wall Art, which features heart and pompoms and will be the sweetest expression of your love for the person. This handmade artwork birthday gift will be cherished for years to come.
You need embroidery hoops of various sizes, felt in various colors, glitter hearts and letters, foam stickers, pompoms, ribbons, scraps, buttons, glue and scissors to make and decorate these romantic wall art birthday gifts. birdsparty
10. Best DIY Laptop Sleeve Gift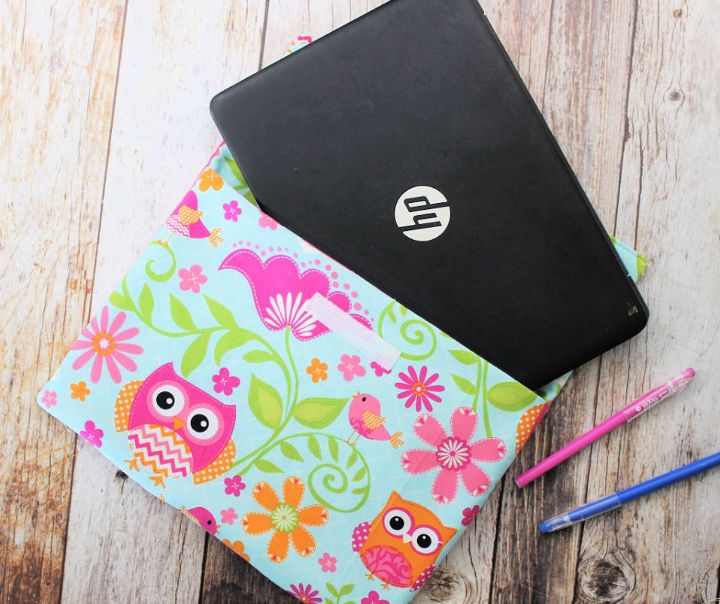 Can't afford to buy everyone in your life a birthday gift? Then there is no shame in giving them a homemade gift. And if you are not skilled in sewing or crafting, you will need quick and easy tutorials on making homemade gifts for upcoming birthdays.
Looking for the perfect handmade birthday gift for a person often seen with a laptop? Then time to sew this laptop sleeve, and the receiver will proudly display it too. This step-by-step tutorial will teach you how to sew a laptop sleeve using cotton fabric, batting and Velcro. sewsimplehome
11. Wall Art Birthday Gift Craft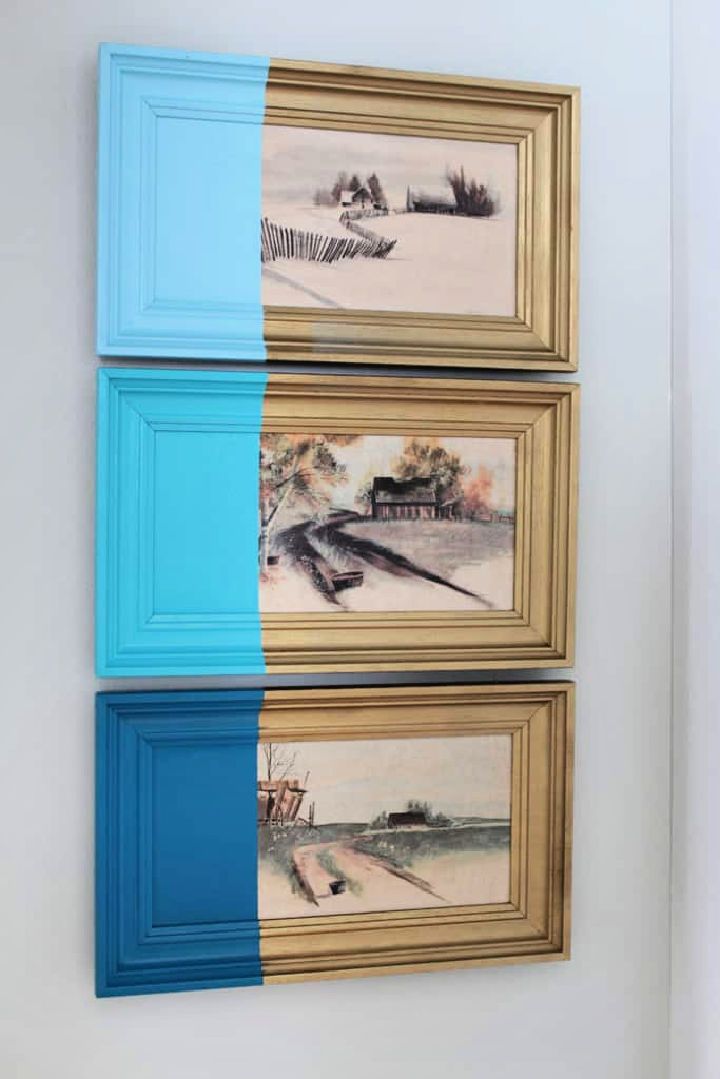 Wondering what to get for your friend's birthday but cannot afford to spend an arm and a leg? Or maybe you need something for your next housewarming party, but you are having trouble thinking of a creative and memorable gift. We have the perfect solution for you in the form of this DIY paint-dipped artwork is the perfect gift for a birthday or any other occasion. This affordable gift will last long after the party and will be a delightful reminder of their big day. It is easy to assemble and gives off that rustic and vintage vibe we are all going crazy over these days.
You need artwork frames, tape, gold spray paint for frames, and custom spray paint colors for painting ⅓ sections of frames, to whip up these artwork birthday gifts. simplestylings
12. DIY Photo Recipe Book For Her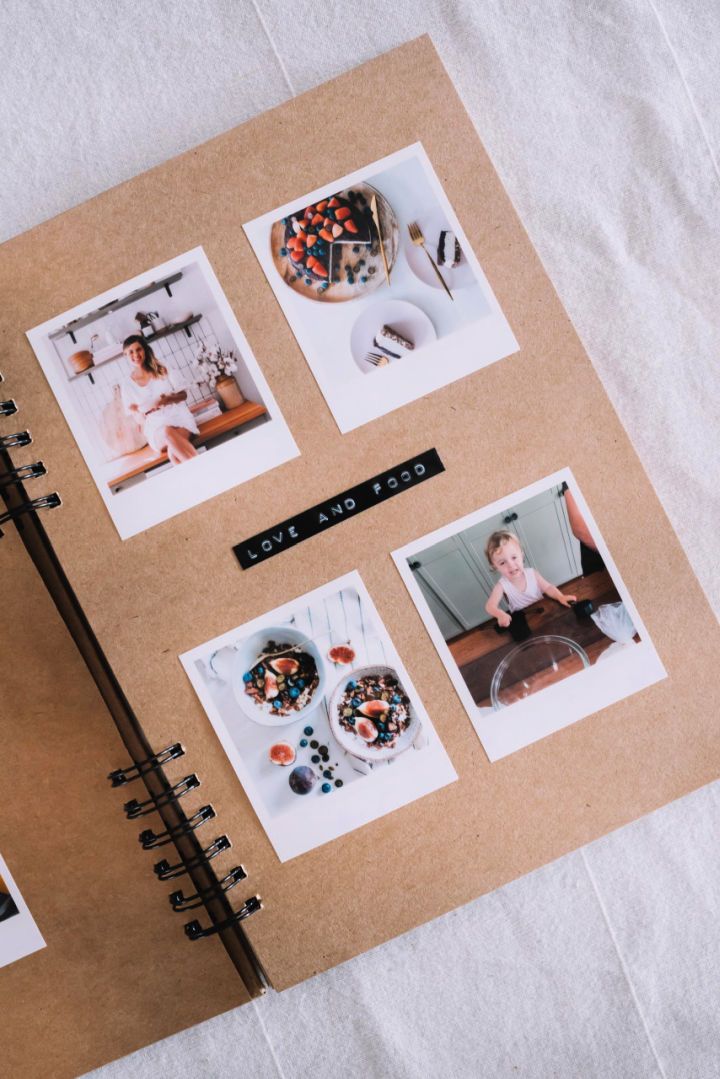 Moms want to be celebrated, but many struggles to find the words to express their gratitude during Mother's Day. It is not just about flowers, chocolates, and expensive jewelry. Moms need heartfelt messages and love that can't be bought. Give her a photo recipe book. Find pictures of you doing everyday activities and favorite recipes and edit them for a Mother's Day surprise. Add captions and write notes explaining why you love your mom so much or how much she means to you. Create it from your heart, so she knows how you feel about her.
For this Mother's Day and Mom's birthday gift idea, you need a Canon square photo printer or printed photos, scrapbook and pens or label marker. collectivegen
13. Stovetop Potpourri Birthday Gift To Make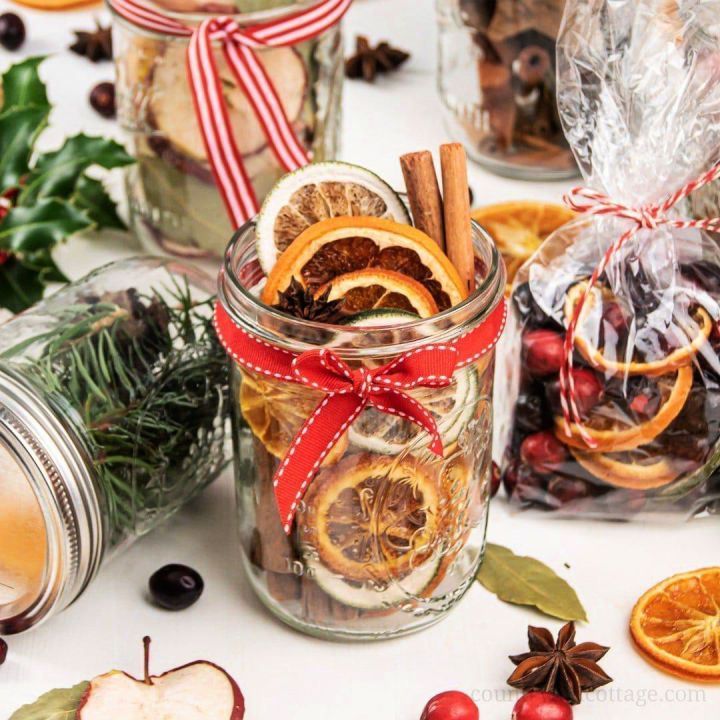 With this Stovetop Potpourri in-a-Jar Recipe Birthday Gift Set, it has never been easier to create personalized gifts that are both thoughtful and full of fragrance. The project will share with you 6 potpourri recipes you can pack in your favorite Mason jars. Give them a nice gift wrap and gain epic handmade presents for the birthdays of friends and family members. You can use Mason jars, jam jars, clip-to jars, milk bottles and even quilted Mason jars for this birthday gift idea. countryhillcottage
14. DIY Cheese Board Birthday Gift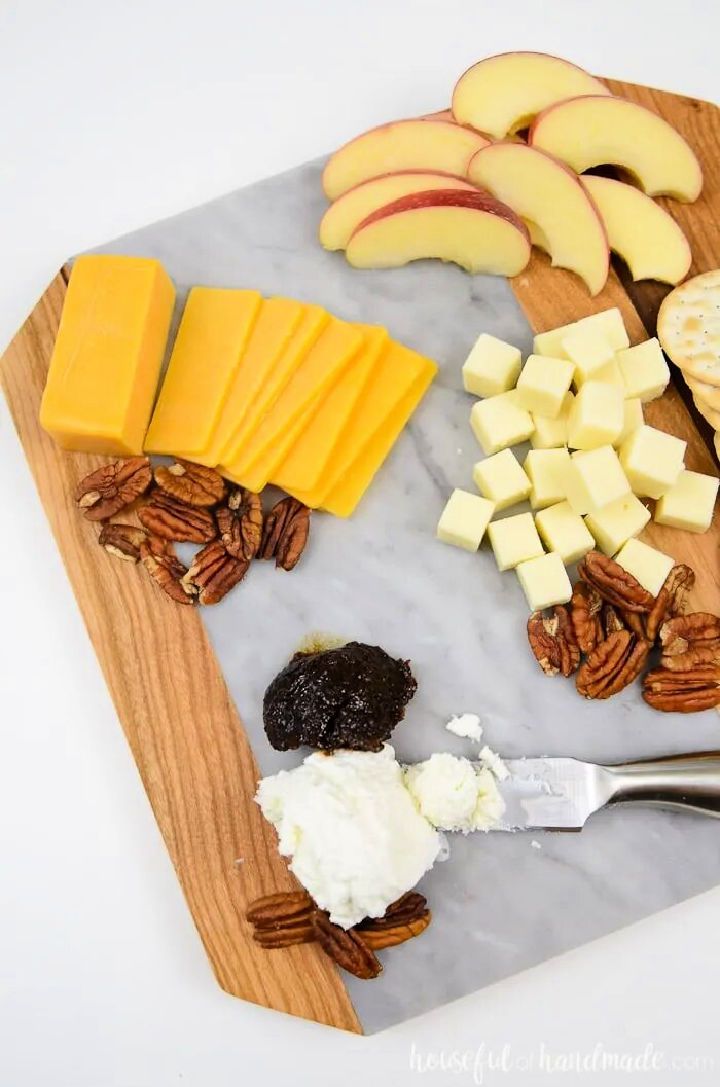 Gift giving can be stressful as finding an appropriate and well-fitting gift for a significant other, family member, or friend can be difficult. Chances are that the person you are shopping for will appreciate the gesture but won't love the gift. Finding the perfect balance between getting a good present and not spending too much money is challenging. This beautiful handmade marble cheese board is just what you need. It will also be a perfect accessory for holidays, and you will get a complete tutorial to make it here.
You need marble tile, hardwood boards, gorilla glue, exterior wood glue, medium and fine sandpaper and cutting board oil to make it. housefulofhandmade
15. Easy DIY Small Bookmark Gift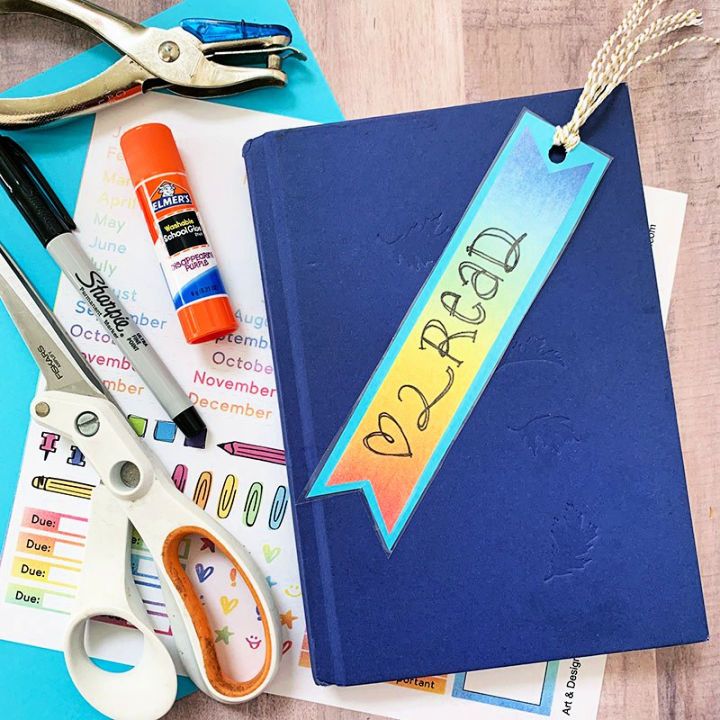 Sorting out a unique and thoughtful gift for a person who loves to keep the books with him as best friends? Then here is a beautiful idea for that. Just make this rainbow bookmark and finish it up with a decorative tassel. However, you can add custom letters and quotes to it, appreciating the targeted book lover or promoting book reading. Want to craft this bookmark now?
You need a printer and white paper or cardstock, a printable planner sticker sheet, coordinating cardstock, glue, packing tape, hole punch, twine or ribbon, and black marker to craft this bookmark. thecountrychic
Unique DIY Birthday Gift Ideas
Need more cheap diy birthday gift ideas? We've got you covered. From homemade cards to personalized photo frames, these diy birthday gift ideas are for everyone to make on a low budget. So whether you're on a budget or just looking for a unique gift, these diy birthday gifts are sure to please.
If you're looking for something a little more unique, try one of these diy birthday gifts. A personalized keychain or a photo mug is always a great idea, and you can easily make one. You've got a beautiful and thoughtful gift that will be sure to please.
16. DIY Photo Mug Birthday Present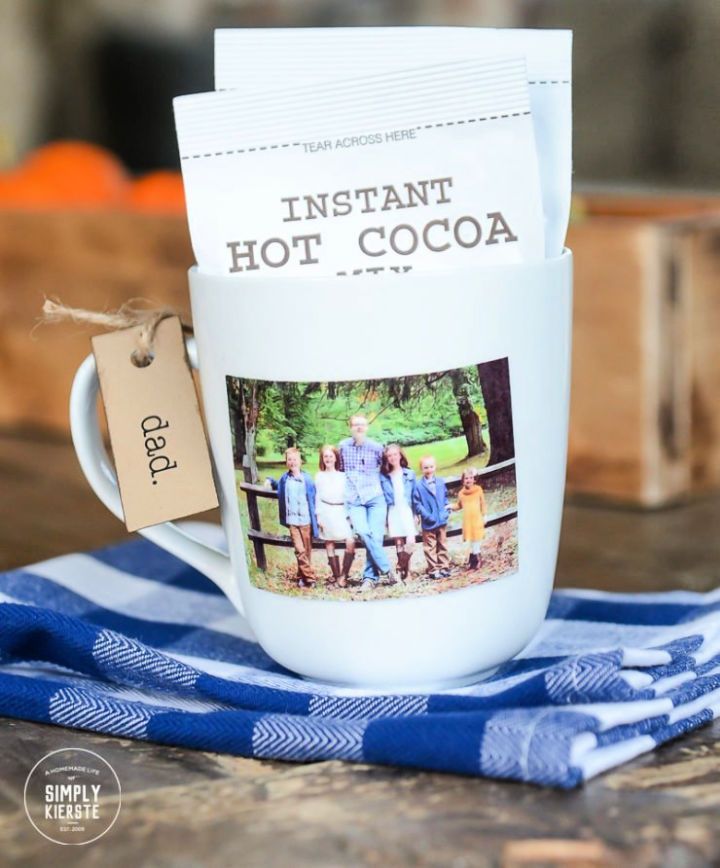 For lovers of tea or coffee, there's no better gift than a cute mug. Your partner deserves a special birthday gift just so they will know their special place in your heart. Customize the mug by adding a memorable photo to it that they will keep close at all times. You can brighten up or dim down the photo according to your needs. oldsaltfarm
17. Simple DIY Birthstone Bracelet Gift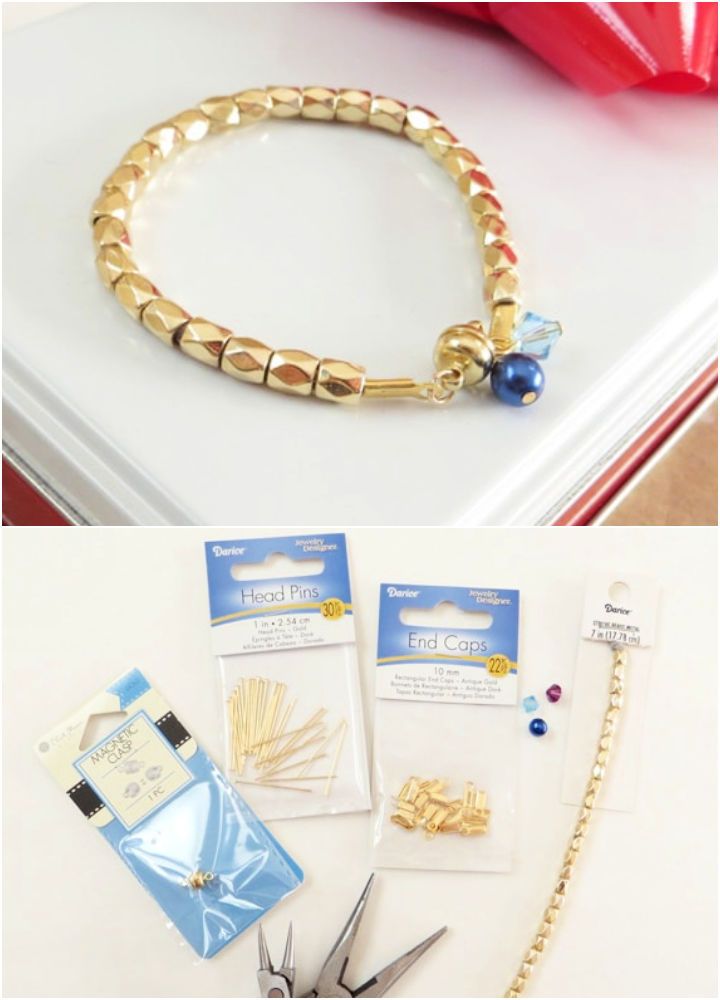 Every DIYer dreams of quick and easy projects with a really cool outcome. This project is just that and a lot more. Turn your craft on and make this beautiful birthstone bracelet. You will love to use it, and so will the next person if you decide to give it away. You will need a string of beads and some end caps for this bracelet. creativegreenliving
18. Thoughtful DIY Dog Treat Jar Gift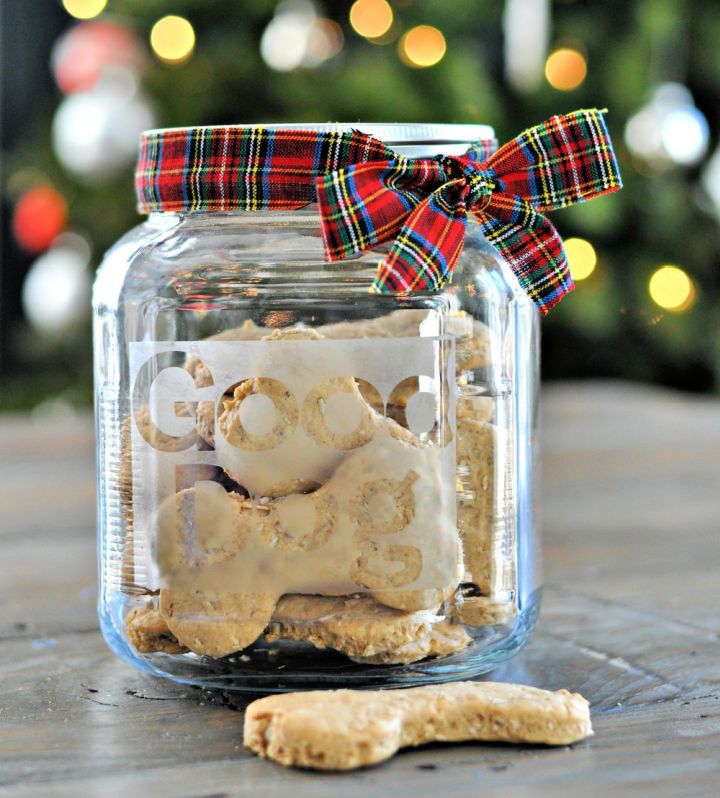 Handmade gifts are the best to give and receive both. Everyone knows the importance of them and the effort put into them. There is no denying the fact that it stays close to the heart for a long time. Make this really cute DIY good dog treat jar that your dog will adore for sure. Just get an old glass jar with a lid and some glass etching cream. decorandthedog
19. DIY Photo Puzzle Birthday Gift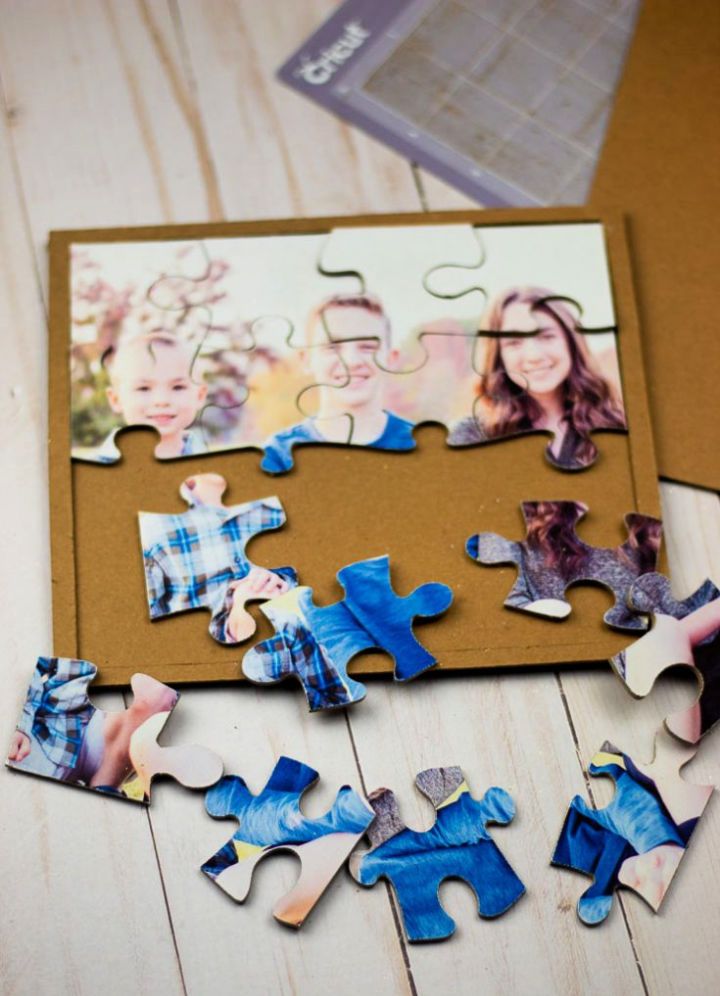 For birthdays or any other occasion, photo gifts are the best ones. Everybody will enjoy the memorable photo you selected, and it will always stay displayed in their house and heart. Make this cute photo puzzle that will be the most fun gift ever. Clipboard, printable vinyl and a Cricut machine are required. A knife blade, strong grip mat and printer is used for printing photo. leapoffaithcraft
20. Cool DIY Wooden Jewelry Holder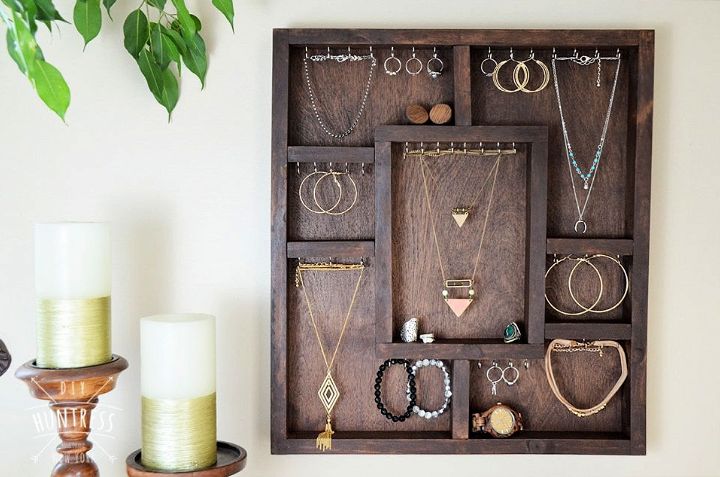 Sometimes finding matching jewelry with your outfit is the worst, especially when you need it at the last minute. Get a bit organized now and arrange your jewelry in a way that it's displayed right there in front of you. A wooden jewelry holder is perfect for that and much more. Use tools like miter and circular saw etc. A sheet of plywood is required for the structure. diyhuntress
Jewelry Organizer – Jewelry accessories are some of the most important things your jewelry box should hold. Here are 25 ways to make unique DIY jewelry holders and organizers to keep your accessories together and make them look their best.
21. Last-Minute DIY Bubble Bath Gift Box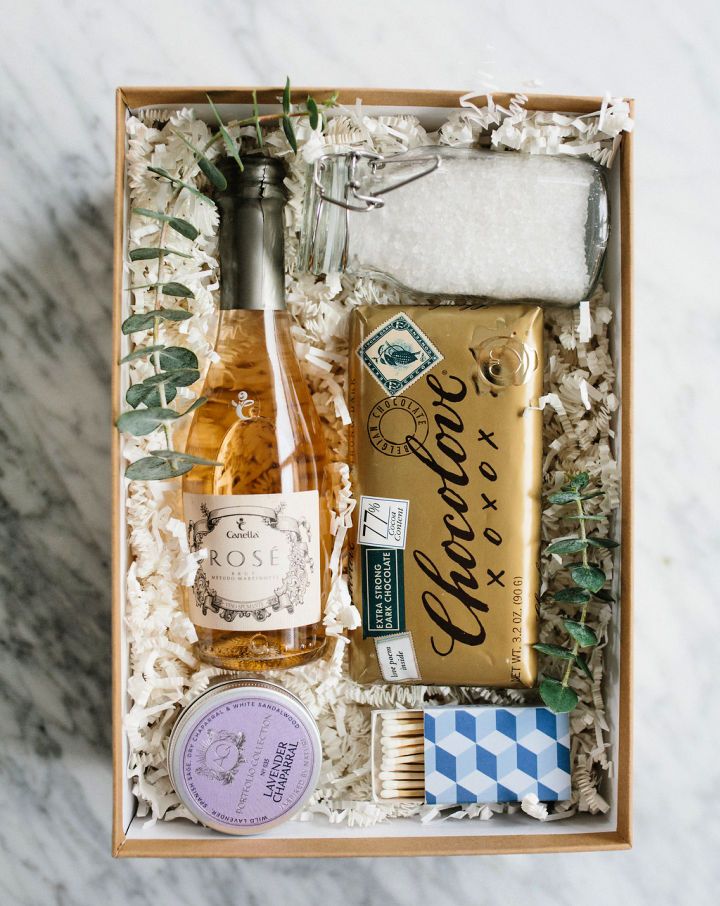 Arranging a last-minute birthday gift is a nightmare as your mind doesn't move right once you are in a panic. Worry not anymore! Make this beautiful bubble bath gift box that can be a superb birthday gift for everyone. Just arrange a simple box that you might have lying around already. Add a candle, demi bottle and a pack of cute matches with bath salts etc. theeffortlesschic
22. Modern Free Standing Coat Rack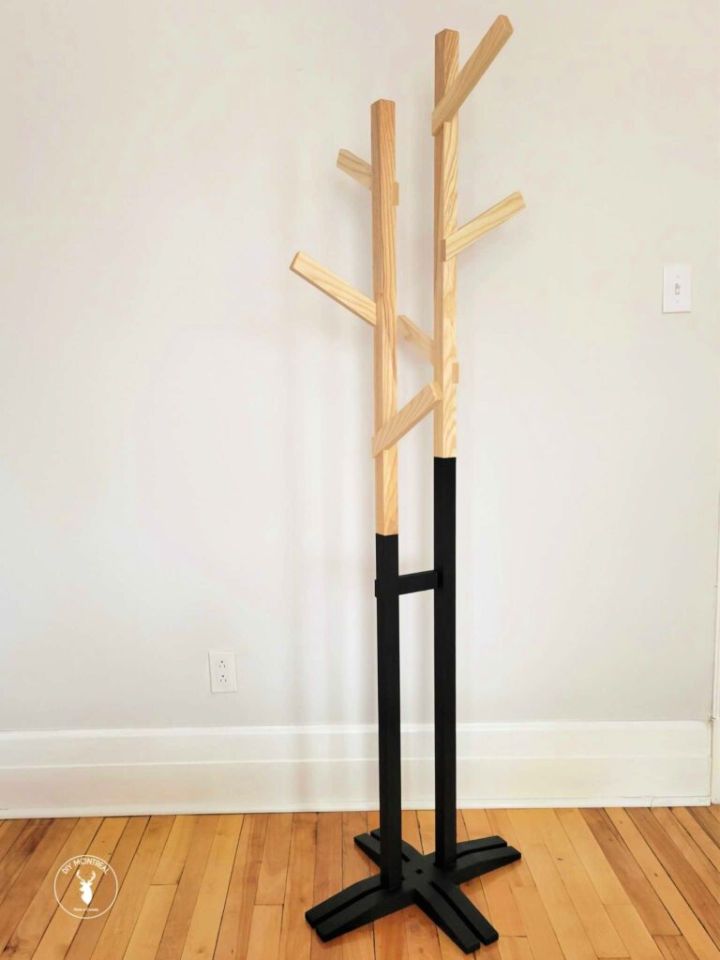 Sometimes all your coats, hat and scarves form a pile and become junk that you are unable to get rid of. Everybody finds that corner and uses it for keeping their jacket. Make a free-standing coat hanger that will not only look great but will be equally functional also. Use hardwood for the basic structure and wood glue for attaching the parts. Wood filler is also required. diymontreal
23. DIY Envelope Clutch Gift For Sister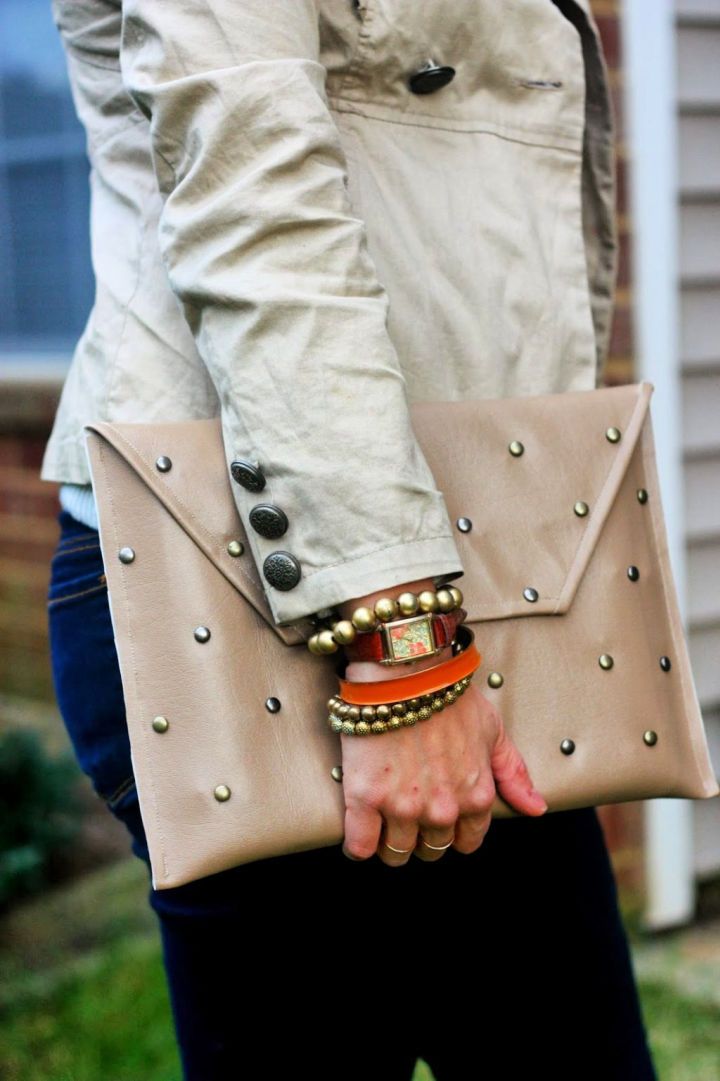 Your sister deserves the best, especially for being your best friend and confidant. Make her feel special by giving her this cute clutch as a gift for her birthday or for no reason at all. You can hand make it easily at home. Use pleather fabric for this envelope clutch and acrylic paint to make a design on it. Buttons can also be used to adorn it. prettylifegirls
24. Cute Felt Flower Photo Frame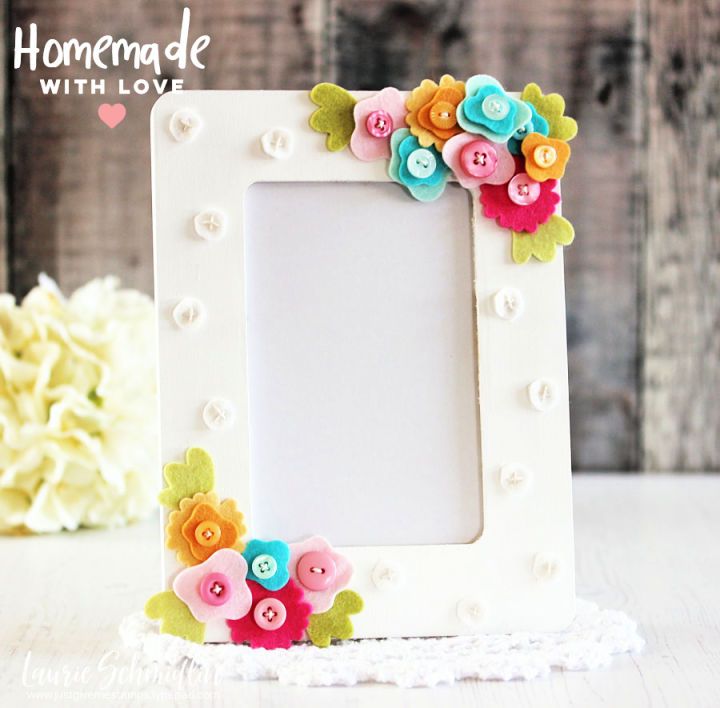 Make a cute handmade frame that you can use as a giveaway for your loved one. Add stitched felt flowers to it to make it look more decorative and unique. Kids will also love to receive it as a birthday gift. Use felt in different colors for making the flowers and add cute matching buttons to them for making the middle. Give it a polka-dotted look. rightathomeshop
25. Unique Handmade Wood Trivet Gift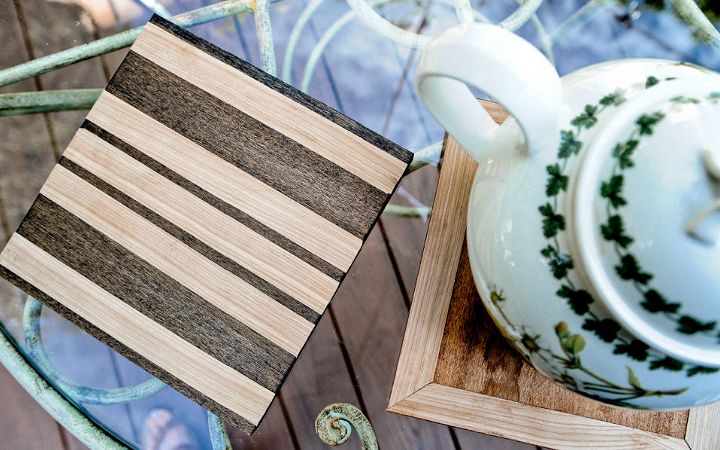 Make some wood trivets that can be used as cute displays on your tabletop, which will provide functionality too. They will keep your tabletop clean and neat while making it look stylish also. Use popular as its hardwood and stays well under heat or any other kind of stress and is cheap also. Start by staining your wood in the color of your choice. dunnlumber
26. Simple DIY Knotted Headband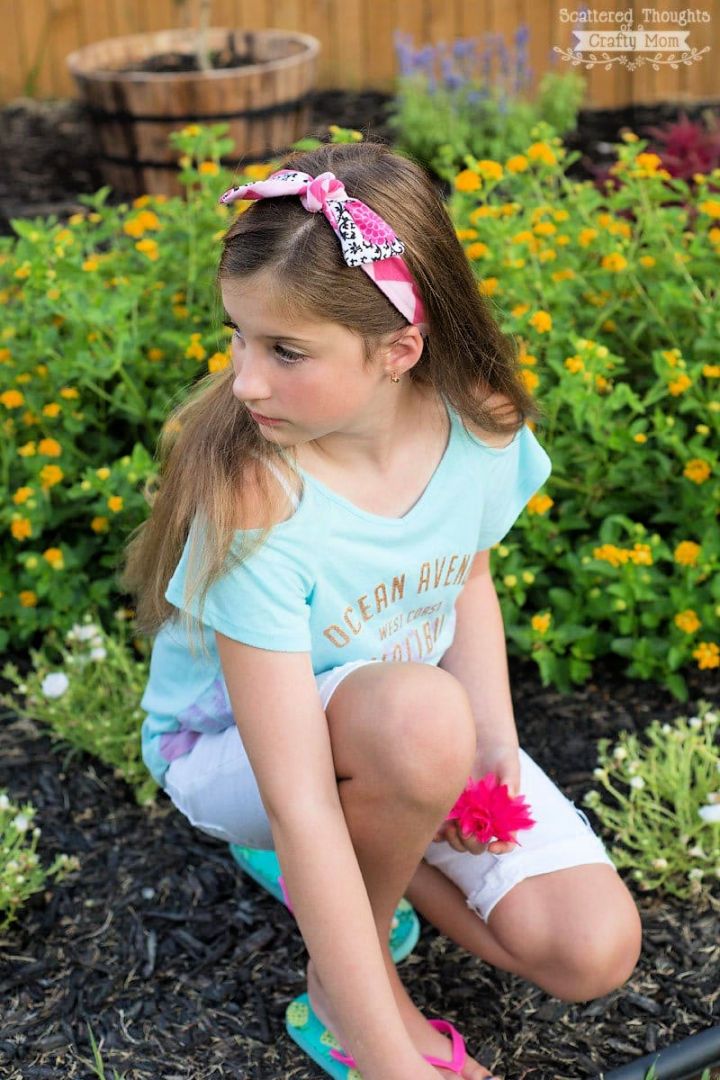 Make a simple knotted headband that can even be used as a birthday gift for little girls. They will adore this headband so much that they will want to wear it all day and night. It's really quite simple to put together also. Start by cutting some strips of fabric of your choice. You have to sew these strips together along the edges. scatteredthought
27. DIY Sugar Scrub Gift For 21st Birthday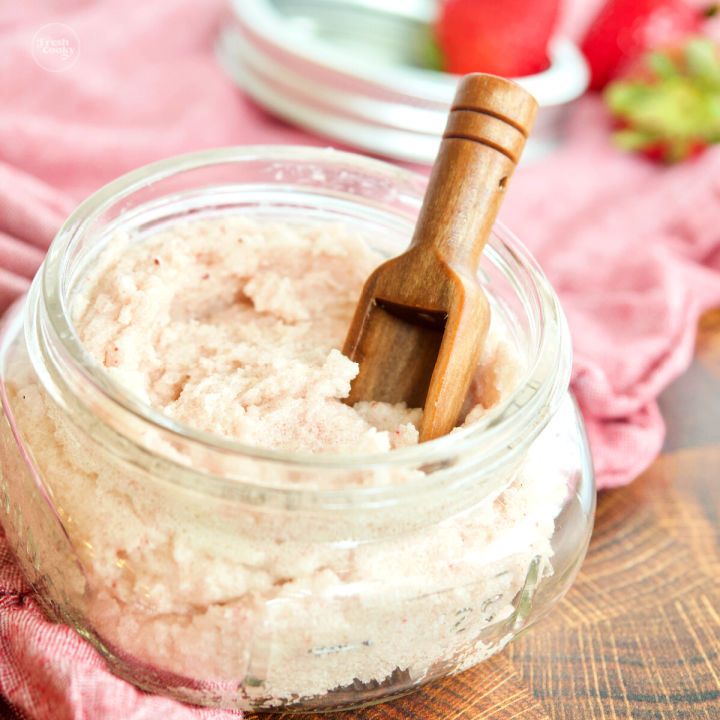 When someone in your friends or family turns 21, there must be clever gift ideas to make them happy. DIY a sugar scrub that will be perfect for use on the face or body while taking a long bath or a quick shower. The recipe is for an exfoliating scrub that is very much a requirement of a 21-year-old. Adding strawberries will provide the required vitamin C. thefreshcooky
28. Quick DIY Sangria Kit Birthday Gift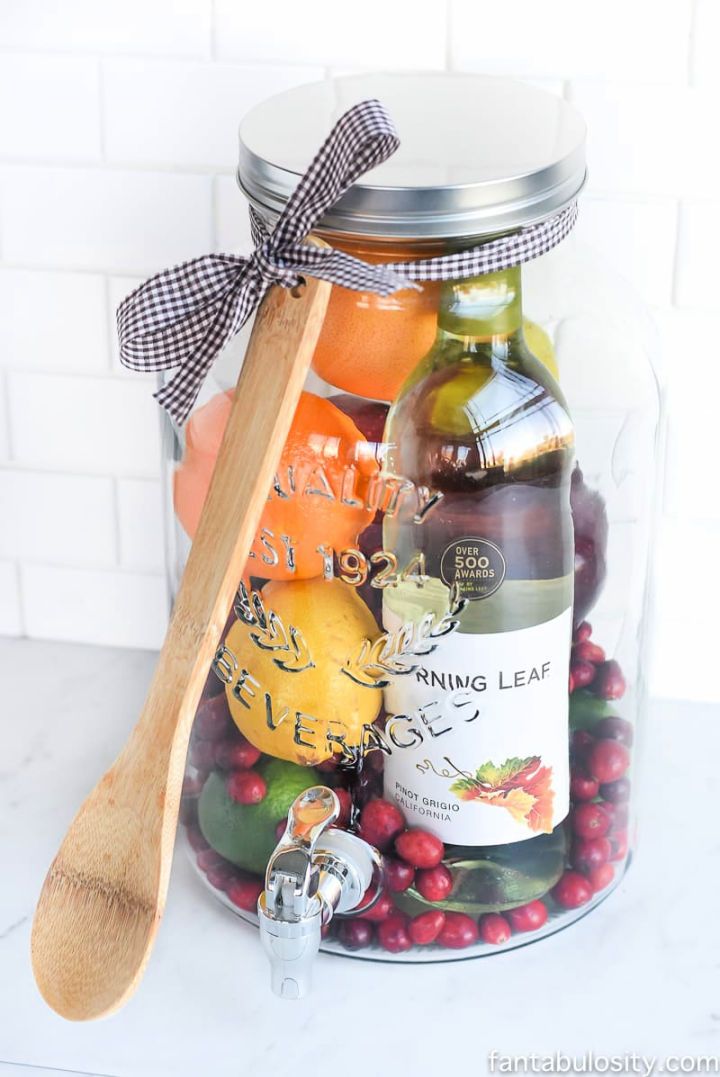 Last-minute gift preparation is the most difficult one as you really can't come up with the perfect idea. So design a sangria kit for your friends and family, and you can even use it as a birthday gift. To make this gift, you will need a drink dispenser to hold all the small gifts. A wooden spoon to attach with a cute ribbon is also needed. fantabulosity
29. Indoor Herb Garden Planters From Denim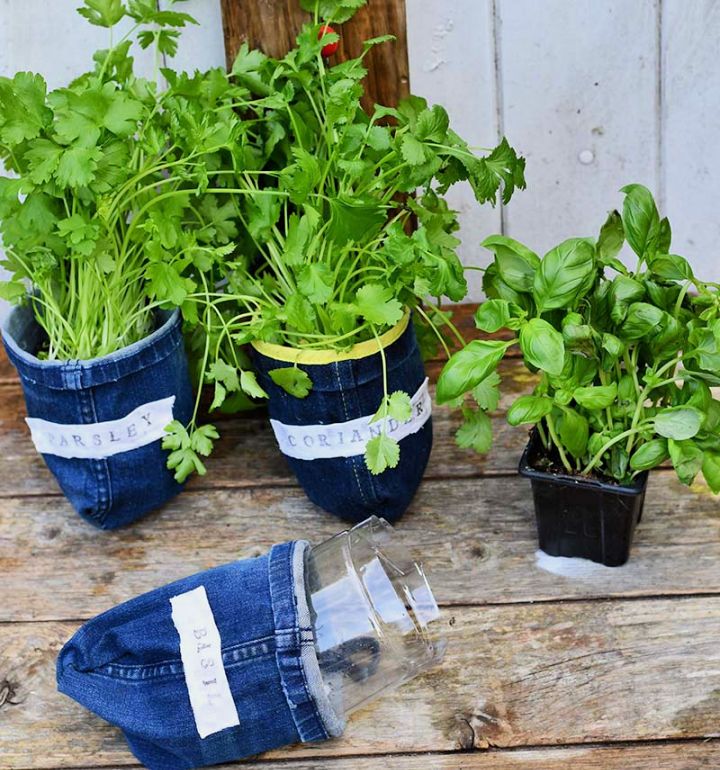 Garden planters are mostly put in regular pots to display anywhere. So add your own touch to these DIY planters by making cute planters using denim. You can use them as handmade giveaways for your plant lover friends. You will need to recycle your old denim and arrange some denim legs depending on how many pots you will make. Also, get denim belt loops and large plastic soda bottles. pillarboxblue
30. Useful Homemade Mini Pallet Coasters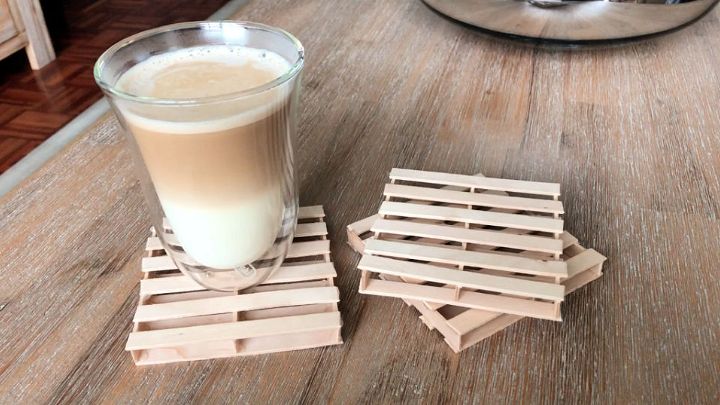 Popsicle sticks must not be thrown away if you are a crafter at heart! Gather all those lying around popsicle sticks and make something exciting with them. Mini pallet coasters are the best being displayed on table tops or anywhere else. Make these coaters using popsicle sticks and attach them together using wood glue. Lastly, use a ruler for measuring and a pencil for marking. instructables
Related DIY Gift Ideas:
DIY Gift Box – It's easy to make a DIY gift box for any occasion. You can easily make a homemade gift box with these DIY projects. Your DIY gift box is the best one ever!
Free Printable Gift Tags – Find a lot of free printable gift tags for birthdays, office parties, weddings, graduations, holidays and more. These gift tags are the easiest way to create your own personalized gift.
Sentiments & Greeting Cards – Make a perfect gift for a friend, family member or loved one. See this range of Sentiments & Greeting Cards, and make someone smile with the perfect DIY card. These cards are perfect for: birthdays, thank yous, congratulations, congratulations on a job promotion, etc.
Valentine's Day Crafts – Valentine's Day is the perfect time to make crafts. Get the most romantic Valentine's Day gifts for your loved one with this easy Valentine's Day crafts list.
DIY Gift Bag – The gift bag is a great way to make any gift memorable. Make a gift bag out of wrapping paper. With these great DIY gift bag ideas, it's easy to make all kinds of fun, unique, useful gift bags.
Home Spa Ideas – The DIY Spa Kit is a collection of the best spa kits for beginners. We have gathered all the best DIY Spa Kit ideas for your home to help you get started on your own spa adventure.
DIY Snow Globe – Learn how to make your own snow globes from scratch with these DIY snow globe ideas that are easy to make.
Make DIY Terrarium – These DIY terrariums are perfect for kids and adults alike. They're super easy to make and affordable, so you can have your terrarium's ready for the holidays even if you don't have a lot of cash to spare.
DIY Wedding Favors – Learn how to make your own wedding favors with these inexpensive and easy to make DIY wedding favors you can make yourself.
Conclusion: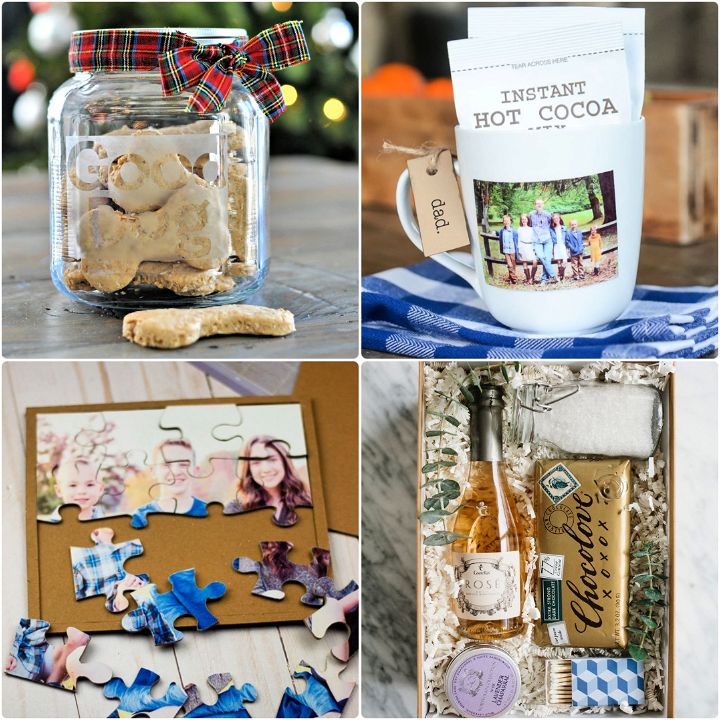 Handmade gifts are what hit the heartstrings hard every time. Are you finding it super tough to choose the best and unique gifts, and is it more challenging for you to make them at home? Then simply head over to these DIY birthday gift ideas that will provide amazing inspirations for homemade gifts and step-by-step tutorials and instructions to efficiently and inexpensively make them at home. These diy birthday gift ideas help you save tons of money and time when looking for epic DIY birthday presents for your beloved ones.